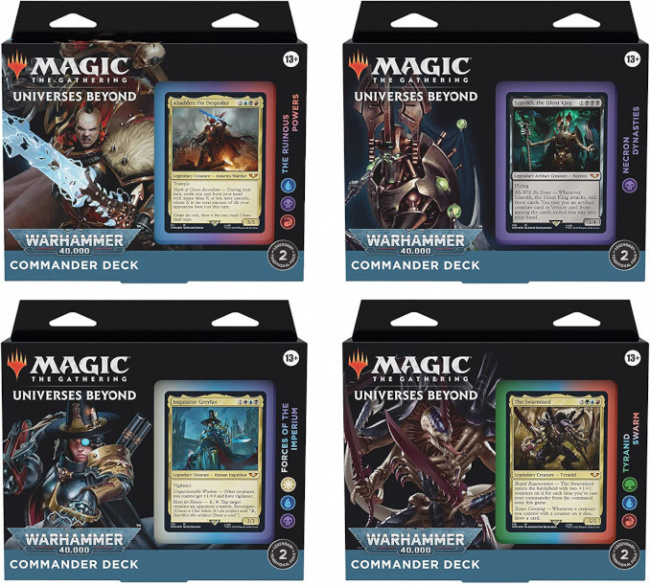 TCGplayer released its Top 25 Sealed Products Chart, which offered up their sales rankings and price changes for October 2022 (see "
October 2022
"). The chart also revealed new trends in the TCG market space as well as led to some new insights.
Magic: The Gathering sets have experienced streaky product sales 2022, up onto this point. They've had some big hits, like Kamigawa: Neon Dynasty and Double Masters 2022, but also some underperformers like D&D Commander Legends: Battle for Baldur's Gate and Streets of New Capenna. No one really knew what to expect when Wizards of the Coast announced that Unfinity and Universes Beyond: Warhammer 40,000 would arrive on the same day in October (see "Pushes Back 'Magic: The Gathering' 'Warhammer 40,000' Set"), but it all seemed to have worked out in the end because, between the two sets, they've captured five of the top ten slots on the October chart (including the #1 position). The Universes Beyond: Warhammer 40,000 set performed well as a fan base crossover Commander set, and Unfinity shot for the stars on the strength of demand for its Galaxy Foil treatment cards (see "'Unfinity' Set").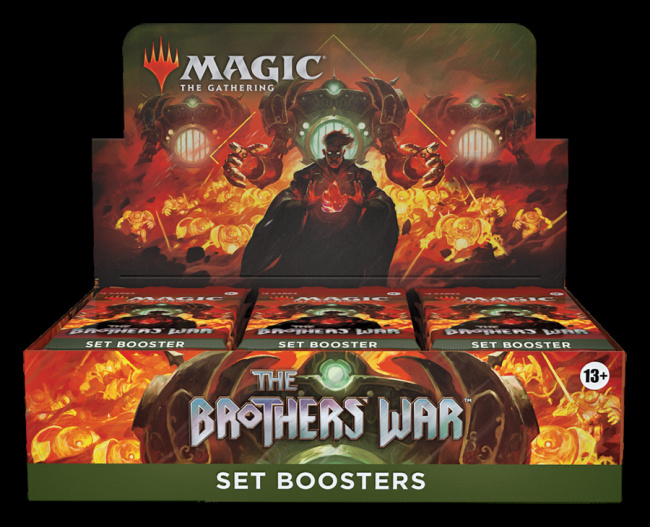 Thus far,
Magic
sales have been unexpectedly solid in Q4, after what happened in 2021 with the underperformance of
Crimson Vow
(see "
November 2021
") and the sets leading into it. The 2022 TCG market has clearly absorbed the two delayed sets (
Unfinity
and
Warhammer 40,000
) in like a champ, and
The Brothers' War
preorders were steady, as Set and Collector displays landed at #12 and #13, respectively. Early reports from retailers indicate that
The Brothers' War
did well over its prerelease weekend, sealed box sales-wise (see "
Rolling for Initiative
"), likely due to WotC expanding its prerelease sales policy to include the entire line of
The
Brothers' War
products (see "
'The Brothers' War' Prerelease
"). With the high-end
Magic: The Gathering 30th Anniversary Edition
(see "
Wizards of the Coast's $999 'Magic: The Gathering: 30th Anniversary Edition'
") on its way, this could end up being quite a good Q4 for
Magic: The Gathering
sales.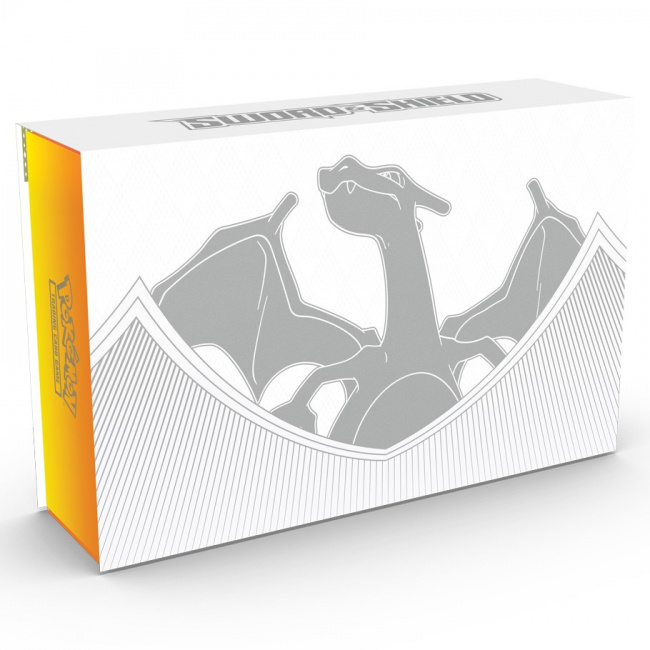 Pokemon TCG
and
Yu-Gi-Oh! TCG
slipped a little on the charts, but are still in the top ten and selling well.
The Sword & Shield Ultra-Premium Collection: Charizard
boxed set was a strong #2 with a higher MSRP and
Darkwing Blast Booster Boxes
stuck around in the top ten at #7. As in the last few previous months, non-Big Three card games were all but absent from the chart. The only one that hung in there was
Digimon CG's Xros Encounter
Booster Box (see "
'Digimon CG' Booster Set Inbound
") at #22.