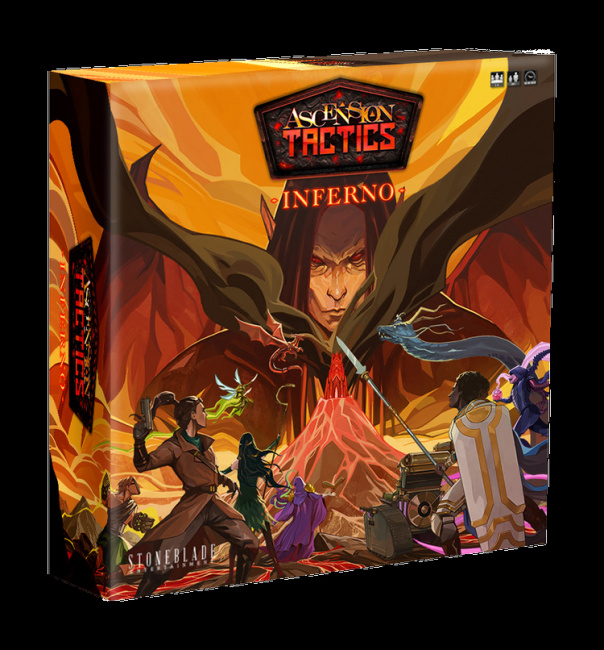 Stone Blade Entertainment announced
Ascension Tactics: Inferno
, a new standalone board game, which is coming soon to Kickstarter.
Ascension Tactics
Inferno
is a standalone deckbuilding tactical combat game that offers up brand-new scenarios and a campaign mode. In the campaign mode, players will take on the forces Kythis, a new threat to the Ascension World.
Inferno
features a brand-new map and terrain tiles, and has a Drafting Mode that allows players to custom-build their armies. This standalone also showcases highly-detailed miniatures, only available through the Kickstarter.
Thus far, there has been no word on MSRP or retail release date for this product.
Stone Blade Entertainment recently released
SolForge Fusion
into retail (see "
Gaming gifts
").