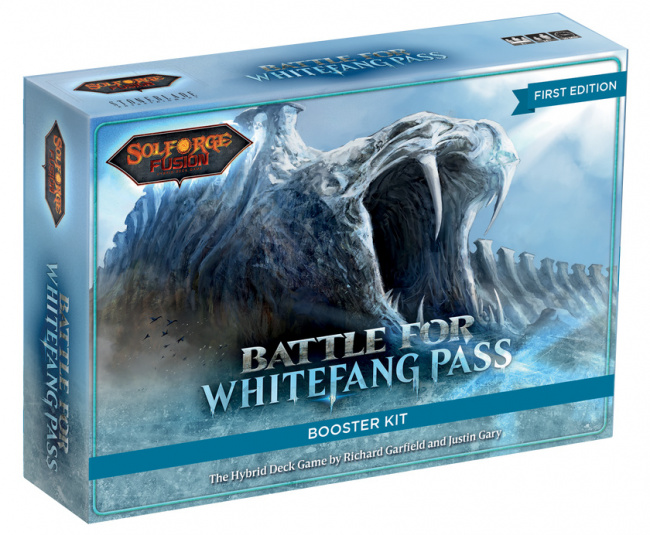 Stone Blade Entertainment revealed
Battle for Whitefang Pass Booster Kit
, the first standalone expansion for
SolForge Fusion
, which will release on February 24, 2023.
This expansion features over 10,000 new cards. It also adds new Forgeborn abilities as well as new card types like Exalts and Solbind. Exalt cards change the landscape of the board and Solbind cards summon counterpart cards from outside the game. Each booster kit contains four 32-card faction decks, and rare foil decks are randomly distributed in these kits.
Battle for Whitefang Pass Booster Kit will retail for $29.99.
Stone Blade Entertainment also recently announced Ascension Tactics: Inferno, a new standalone board game (see "'Ascension Tactics' Standalone").