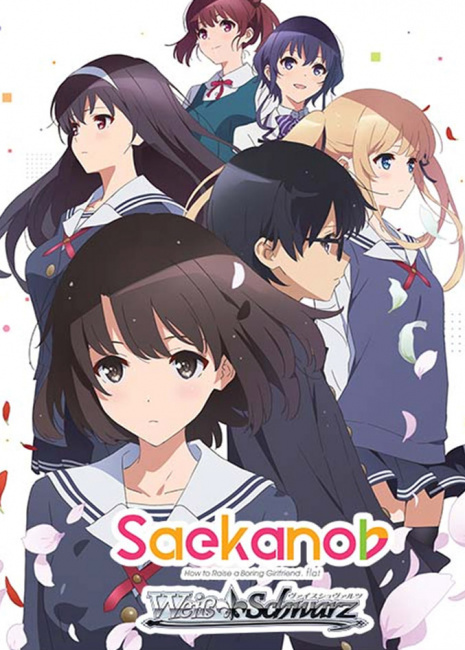 Bushiroad announced
Weiss Schwarz: Saekano♭ How to Raise a Boring Girlfriend. flat
, a new booster set, for release into retail on May 5, 2023.
Cards from this new booster set, based on the Saekano: How to Raise a Boring Girlfriend anime, feature Izumi, Iori, and Akane as well as members from "blessing software," Tomoya, Megumi, Eriri, Utaha, and Michiru. The set contains 100 types of cards plus 27 parallel types, and packs include 9 cards with 16 packs coming to a display. Displays come with one of five different PR box toppers and cartons contain an English edition stitched playmat topper.
There will also be Tournament Store Assist PR Pack Campaign packs available to tournament-registered stores. Customers can receive one Tournament Store Assist PR Pack for the purchase of a booster display.
Bushiroad also announced more new sets for Weiss Schwarz back in October (see "'Chainsaw Man'").