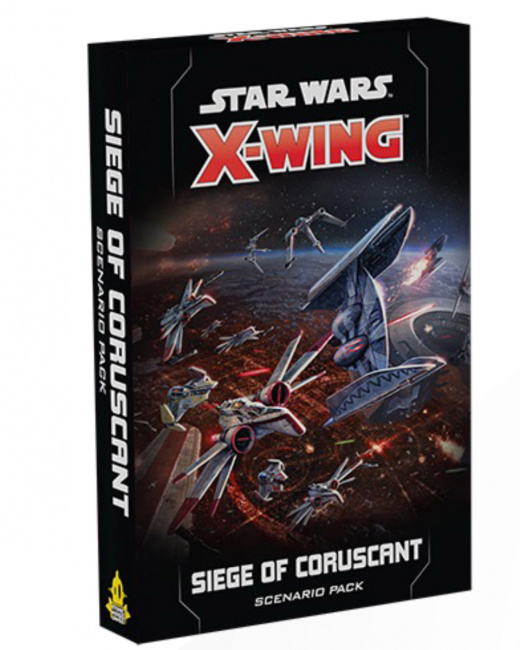 Atomic Mass Games will release
Star Wars X-Wing 2E: Siege of Coruscant Scenario Pack
into retail on December 2, 2022.
This new scenario pack allows players to relive the daring rescue of Supreme Chancellor Palpatine from the clutches of the Separatists. The pack features rules for a scenario as well as new ship cards, which include Anakin Skywalker and Obi-Wan Kenobi's Eta-2 Actis spacecraft. The game box includes 23 Standard Loadout Ship cards, 3 Upgrade cards, a The Invisible Hand card, 5 punch sheets, and a rules insert.
It will retail for $24.99.
Atomic Mass Games also recently released Hotshots and Aces II (see "'Star Wars: X-Wing 2E' Reinforcements Pack").