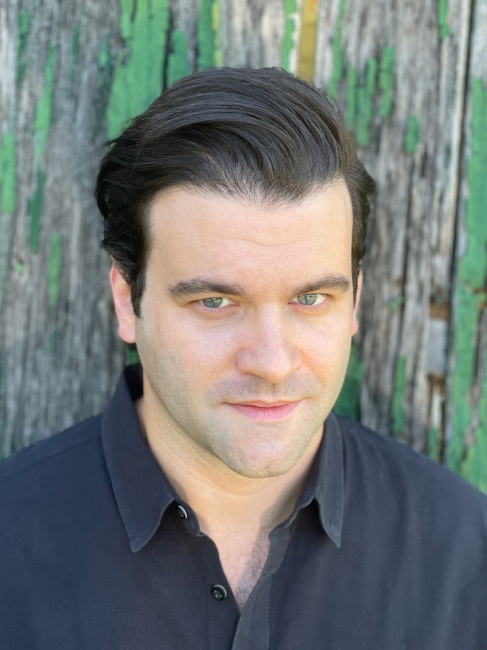 Industry veteran Hunter Gorinson will take the reins at Oni-Lion Forge Publishing Group, stepping into the role of President and Publisher a few months after parent company Polarity Ltd. mandated sweeping layoffs of the publisher's leadership and staff.
In his new position, Gorinson will be responsible for all Oni-Lion Forge operations, including editorial, marketing, operations, and sales, for all channels, including the direct market, bookstores, e-commerce, and digital. He will be responsible for expanding the company's presence as a publisher of comics and graphic novels, maintaining relationships with current creators and building connections with new ones, and growing the company's brand through creative partnerships.
"From our earliest conversations, it was clear that Hunter was the ideal leader to shape the future of the Oni-Lion Forge brand," said David Steward II, Chairman of the Oni-Lion Forge Publishing Group, in a statement accompanying the announcement. "With a deep understanding of both the art and business of comics, Hunter knows how to build collaborative environments that foster creativity between creators and colleagues alike, and shape content that will resonate with fans around the world. He has a robust vision for solidifying Oni–Lion Forge's reach with creators, readers, and retailers in the direct and book markets, while simultaneously extending the wide breadth of our library even further with strategic partnerships that will showcase the best of Oni-Lion Forge, present and future."
"Oni is, without a doubt, one of the most groundbreaking and influential comic book publishers of our generation," said Gorinson. "It's a true honor to lead the company at this pivotal moment in its history, and I look forward to working alongside our incredibly talented team and distinguished roster of creators to write a new chapter that will honor Oni's legacy of advancing daring creative voices, stories, and ideas, while opening new opportunities to maximize the scope and impact of the Oni-Lion Forge library for readers of all ages in comic shops, bookstores, and beyond."
Gorinson has over a decade of experience in comics and media, starting with an internship at Marvel in 2010-11. He was also a digital media producer at Showtime during that period. In 2011 he went to work for Valiant as that company restarted its publishing program in 2011, signing on as Marketing & Communications Manager and ultimately being promoted to VP Marketing & Communications in 2016. He left Valiant less than two years later, after it was acquired by DMG Entertainment (see "Gorinson Ankles Valiant"), and went to work with several former Valiant colleagues for the production company Hivemind (see "ICv2 Interview: Hivemind's Dinesh Shamdasani and Hunter Gorinson") where he was SVP Brand & Content Strategy. He also partnered with other former Valiant execs to co-found the publisher Bad Idea (see "New Comic Book Publisher 'Bad Idea' Enters the Fray"). In September 2021, he moved to BOOM! Studios, which had recently been through significant changes in leadership and staff, as Vice President of Business Development (see "Hunter Gorinson Signs on at BOOM! Studios").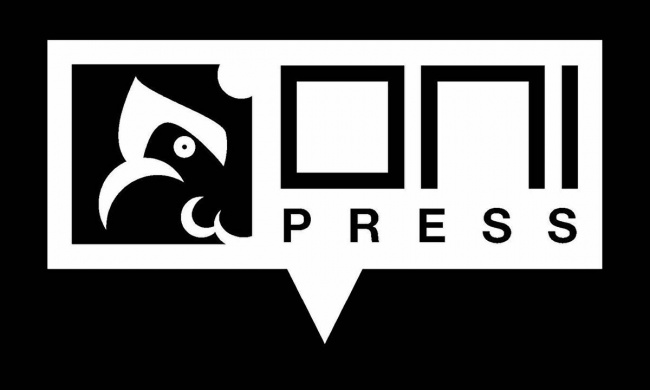 Oni-Lion Forge Publishing was founded in 1997 as Oni Press and built up a solid catalog of comics and graphic novels over the years, including such high-profile properties as Bryan Lee O'Malley's
Scott Pilgrim,
Johnen Vasquez's
Invader Zim,
and Katie O'Neil's
The Tea Dragon Society,
as well as the
Rick and Morty
comics. Oni merged with Lion Forge under the Polarity umbrella in 2019 (see "
Lion Forge, Oni Press to Merge
").
Major change came for the company earlier this year, when Publisher James Lucas Jones and VP-Creative and Business Development Charlie Chu, as well as a number of other employees, left the company as part of staff reductions mandated by Polarity (see "A Smaller Oni Lion Forge Carries On").