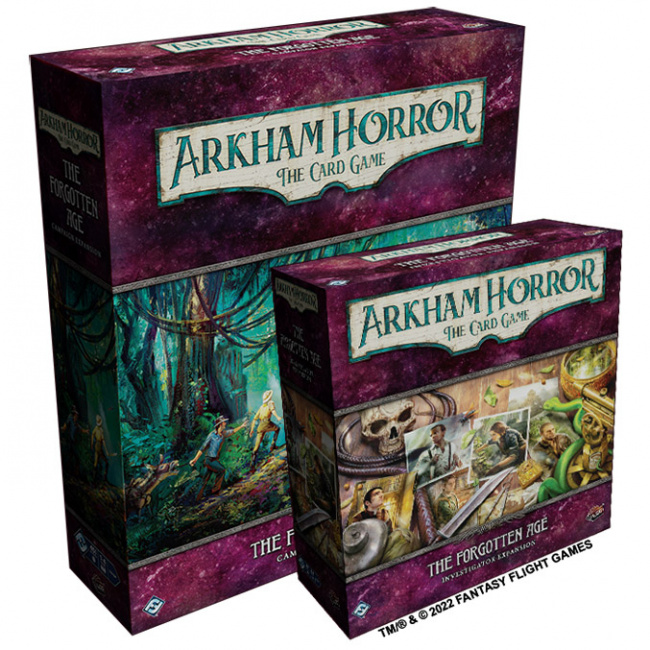 Fantasy Flight Games announced
The Forgotten Age Investigator Expansion
and
The Forgotten Age Campaign Expansion,
the next repackaged expansions for
Arkham Horror: The Card Game
, which will release in Q1 2023.
These two expansions reprint the third cycle of content for Arkham Horror Card Game. All player cards for this cycle can be found within the Investigator Expansion, and all the campaign and scenario cards can be found in the Campaign Expansion. These are repackaged products, and just like the first and second cycle re-released product (see "'The Dunwich Legacy' Cycle," and also, "'The Path to Carcosa' Expansion Cycle"), they contain no new content and are meant as a way for new players to catch up on previous releases.
The Forgotten Age Investigator Expansion will retail for $44.99 and The Forgotten Age Campaign Expansion will retail for $69.99.
Click on Gallery below for full-size images!