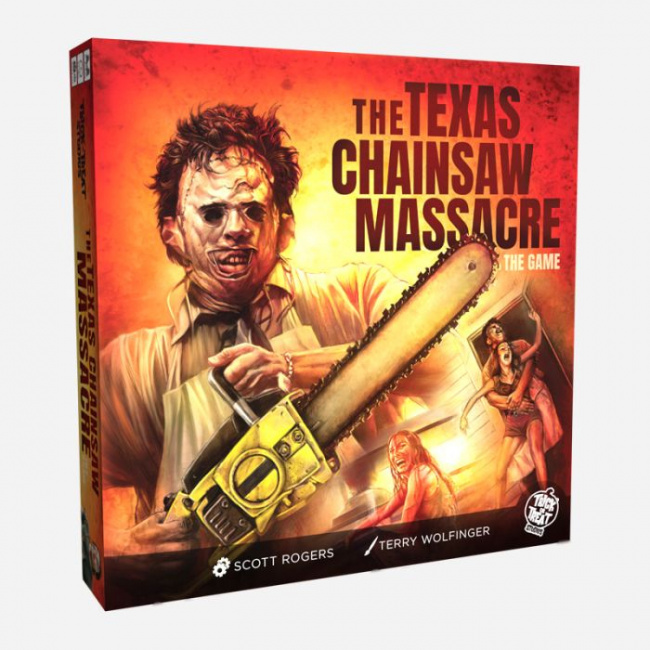 Trick or Treat Studios released new information on
Texas Chainsaw Massacre The Game
, a new horror survival game designed by Scott Rogers, which will start shipping on March 31, 2023.
Texas Chainsaw Massacre The Game was first unveiled as a prototype at Gen Con 2023 (see "Prototype"). This new game puts players into survival mode as they are left stranded on a country road, and at the mercy of the Slaughter family. Players will need to push their luck and pull tokens from a bag in order to take actions. However, if the players pull too many action tokens, the Slaughter Family may look to silence them. The game is an all or nothing cooperative game, where players win or lose as a group.
This game is for one to four players, ages 14 and up, and plays in 60 minutes. It will retail for $59.95.
Click on Gallery below for full-size images!