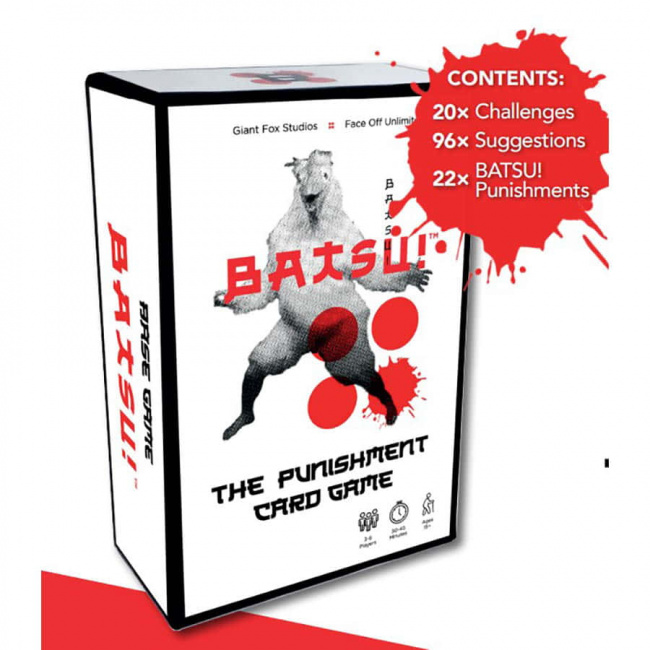 Giant Fox Studios will release
Batsu! The Punishment Card Game
, a new party game, into retail on December 31, 2022.
This card game is based on Japanese batsu-style game show in New York and Chicago where contestants are punished for bad or incorrect answers. Each round different players assume the role of the judge and draw a Challenge card for the other players to compete in. The challenge can be augmented by an audience suggestion deck to make the challenge fresh each time. The players perform the challenge and the judge decides which player performed the challenge the worst. That player then has to perform either a humiliating challenge, like calling a friend to tell an embarrassing story or painful one like getting an arm hair plucked out.
Batsu! The Punishment Card Game is for three to six players, ages 13 and up, and plays in 30 to 45 minutes. It will retail for $19.99.