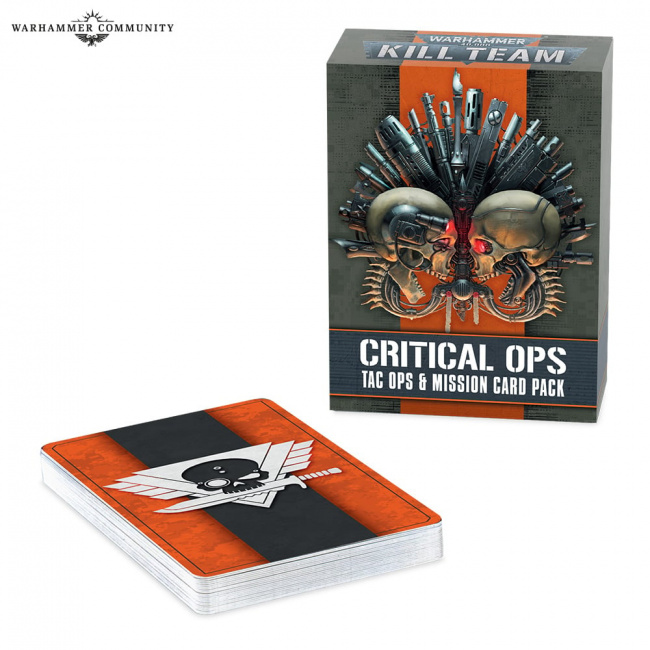 Games Workshop revealed new details on
Critical Ops: TAC Ops & Mission Card Pack
, a
Warhammer 40,000 Kill Team
card pack, which will be up for preorder on December 10, 2022.
The Critical Ops: Tac Ops & Mission Card Pack gives players quick reference access to a variety of maps, missions, and updated Tac Ops for all factions. It also features three new missions for players to battle through. The three new missions have simple objectives that are compatible with the 9 map cards, and are great for introducing new players to the game. The Tac Ops in the deck will also bring back Vantage and Hold Them Back with updated rules.
Games Workshop also unleashed eight Warhammer 40,000 Battleforce sets, which are headed to preorder soon (see "Eight 'Warhammer 40,000 Battleforce' Sets").
Click on Gallery below for full-size images!