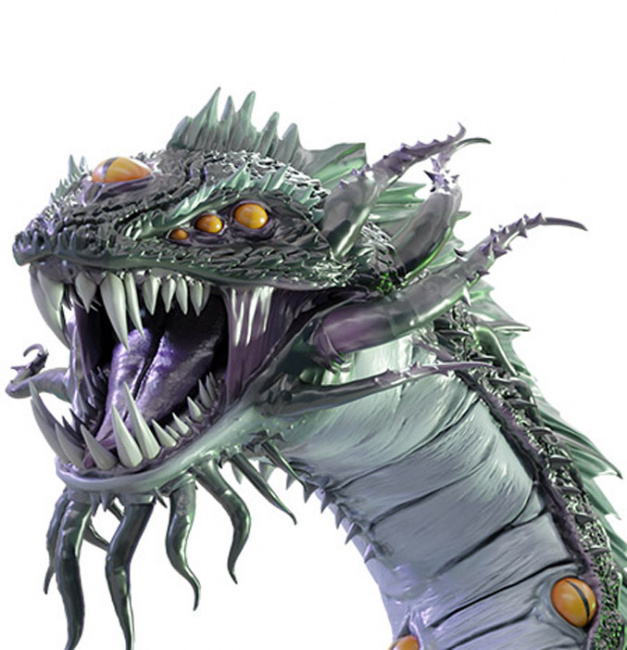 WizKids revealed both painted and unpainted versions of the
Critical Role: Uk'otoa
figure, which will release into retail September 2023.
This new gargantuan leviathan miniature comes in three parts: a head, a midsection, and a tail. Each section has its own base, so the figure can be spread out on the battlefield to represent the length of its serpentine coils. The Uk'otoa's Head comes with a 75mm base, the Uk'otoa's Midsection comes with a 75mm base, and the Uk'otoa's Tail comes with a 50mm base. The unpainted version of this figure will retail for $89.99, and the painted version is $99.99.
WizKids also recently revealed Critical Role: The Mighty Nein Boxed Set, a new miniatures set, for release into retail (see "'Critical Role's' The Mighty Nein").
Click on Gallery below for full-size images!