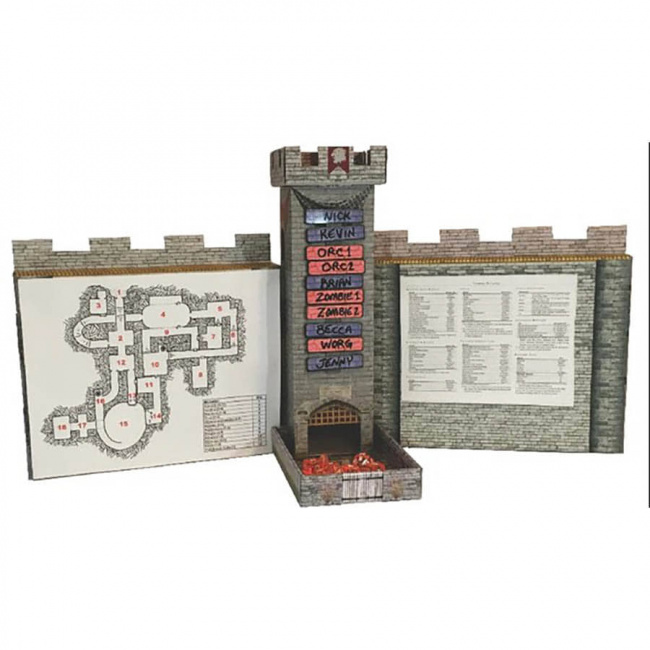 Roll4Initiative will release
Castle Keep Dice Tower with Two Castle Wall DM Screens
into retail on March 1, 2023.
This product is made of corrugated fiberboard parts, which assembles into a Castle Keep Dice Tower that is over 12" tall. The Dice Tower features two castle wall GM screens, for protecting in-game secrets from the prying eyes of players, a magnetic turn tracker with 10 dry-erase nameplates. The collection tray holds over 20, and the tower can be used as a keep terrain piece for 28mm miniatures.
It will retail for $34.99.