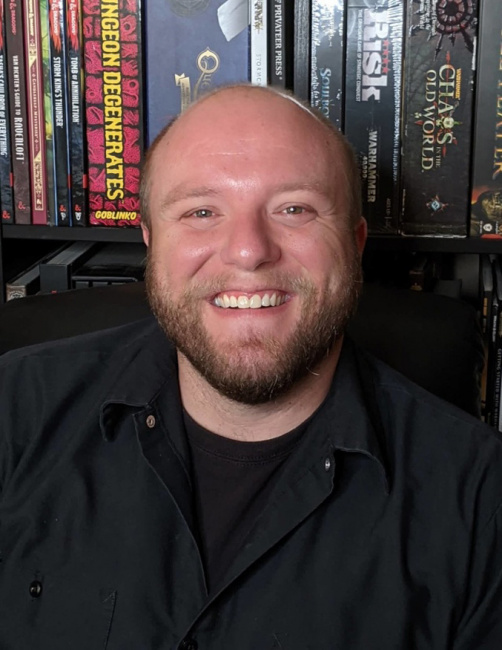 Cephalofair Games has hired Ross Thompson to become their new Marketing and Crowdfunding Manager.
Thompson is an games industry veteran with 12 years of experience, and has worked for companies such as CMON, Soda Pop Miniatures, USAopoly, and IDW Publishing. He comes to Cephalofair after working as the Head of Trade Marketing at Steamforged Games (see "Steamforged Games Hires Ross Thompson").
"Ross has so much experience with some of the largest crowdfunding projects in the industry," said Isaac Childres, CEO of Cephalofair Games. "We couldn't think of anyone more qualified to head marketing efforts on our next giant campaign."
In his new role, he will lead Cephalophair's crowdfunding efforts for their upcoming April 2023 Backerkit campaign. This campaign features access to Gloomhaven miniatures to compliment the board game line (see "Cephalofair Games Switches to Backerkit") as well as a diceless Gloomhaven: The Roleplaying Game system.