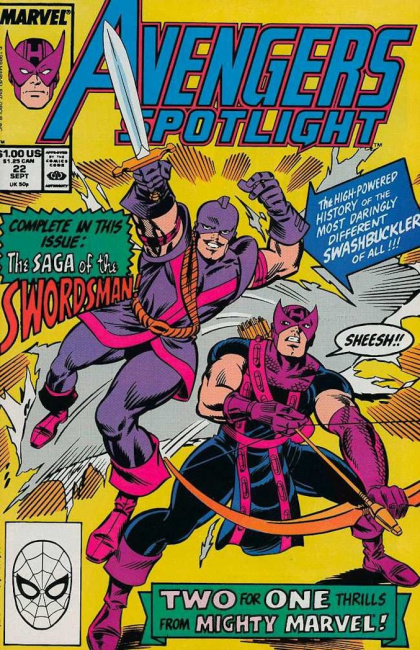 Lou Mougin, comics historian and writer, died on December 31, 2022, at the age of 68.
Mougin contributed to the fan magazines Amazing Heroes and The Comics Reader, and in the 1970s and 1980s he worked with George Olshevsky on a complete index of all the Marvel characters (see "R.I.P. George Olshevsky"). Much of his work was done under the pen name Dark Mark. He also wrote comics, prose fiction, and books on comics history, including Secondary Action Heroes of Golden Age Comics, which is due out from McFarland in April 2023. His prose novel Monster in the Lost World is also slated for publication this week.
Born in 1954, Mougin started reading comics at the age of 4, when his mother bought him a copy of Dell's Mouse Mousketeers, and started reading superhero comics in 1963 with Metal Men #2 and Worlds Finest Comics #135, coming to the genre shortly after the dawn of the Silver Age.
In a 2005 interview with First Comics, Mougin explained that after working with Olshevsky on the Marvel indexes and with Murray Ward on the Official DC Index, he started writing fanfiction set in the DC Multiverse and decided to create an index of all the Silver Age comics to keep the continuity straight. He started with Supergirl and then moved on to Superman, Batman, and others.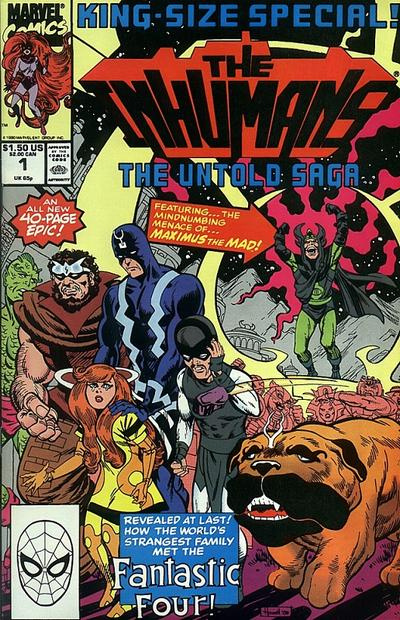 Mougin's focus on continuity led to his first published comics work: In a phone conversation with Marvel editor Mark Gruenwald, he pointed to a gap in Inhumans continuity, and Gruenwald suggested he write a story for the "Untold Tales of the Marvel Universe" series in
What If?
that would fill the gap. Unfortunately,
What If?
changed formats around that time and the story didn't run until 1990, when it was published as the one-shot
Inhumans Special
#1.
His next comic was the origin story of The Swordsman, whom Mougin chose to write about because he was already dead. Mougin had talked to Marvel Editor in Chief Tom DeFalco about doing some more writing, and DeFalco said they needed backup stories for Avengers Spotlight. Since Mougin had fallen behind in his Marvel reading and wasn't up to date with continuity, he picked the Swordsman as his subject. A brainstorming session with Olshevsky, Ward, and others left Mougin with plenty of unanswered questions to fold into his story, which was published in Avengers Spotlight #22 in 1989.
For almost four decades, Mougin wrote superhero comics for independent publishers, including Lucky Comics, Claypool Comics, and Warrant Publishing, with stories about Elvira, Mistress of the Dark, Sparkplug, and Blue Bolt, among others. He plotted Airboy #38-40, written by Chuck Dixon and published in 1986. More recently, he wrote Spaced Out #1, a satire comic published by Source Point Press in March 2021.
Mougin also wrote prose stories, and his novel Monster in the Mansions, which took up the story of Frankenstein's monster after the end of Mary Shelley's novel, was published in 2016 by Pro Se Press. The publisher announced on its Facebook page that it will continue with plans to publish Mougin's two followups, including Monster in the Lost World.