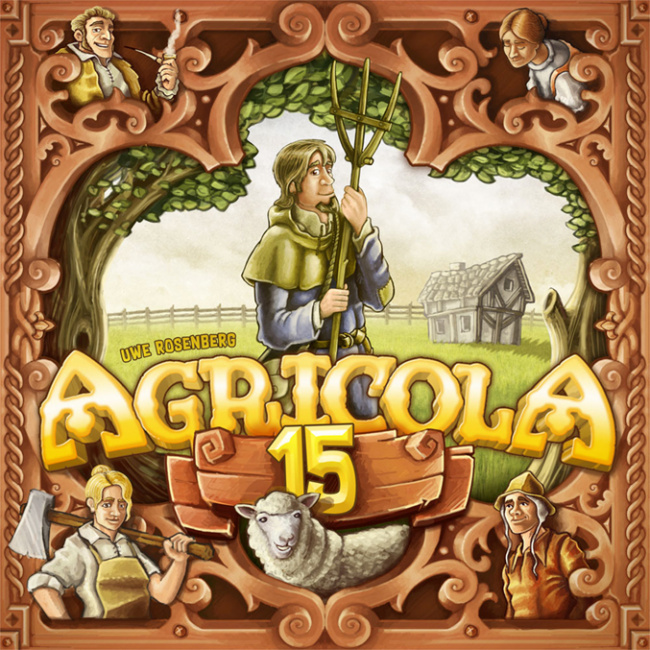 Asmodee studio Lookout Games will mark the 15th anniversary of Uwe Rosenberg's farming game
Agricola
with a deluxe $140 version. Good news for anyone who has tried to re-pack their copy, the deluxe reissue contains an organized inlay for quick setup and repacking as well as a box for the card deck, all within a redesigned box.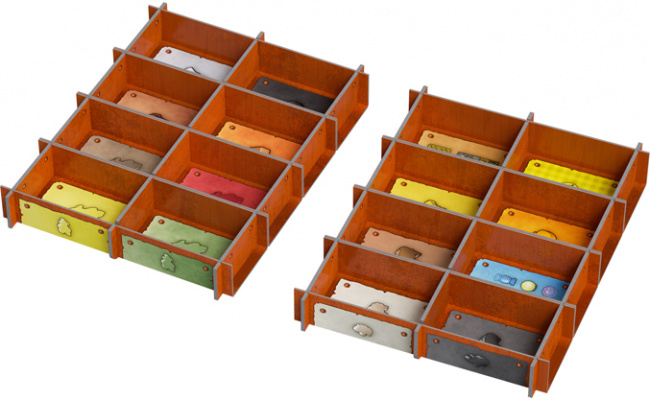 Agricola 15th Anniversary Box
includes everything from
Agricola (Revised Edition)
, as well as the
Artifex
and Bubulcus promo decks and other promo items that have been out of print for many years. Box contents include the specially designed inlay and box for the card decks, 270+ wooden parts, 1 game board, 4 player boards, 2 game board extensions, 1 supply board, 60+ tiles, 140+ markers, 400+ cards, 1 score pad, 1 rule book & 1 appendix. The game is for 1-4 players, age 12+.
The Agricola line was re-tooled in 2016 after Mayfair Games took over U.S. publishing (see "
Mayfair Announces Revamped 'Agricola' Line
"); Mayfair acquired a controlling interest in German publisher Lookout GmbH in 2013, but did not take over U.S. publishing until 2016. Asmodee acquired Lookout (and Mayfair's rights) in 2018 (see "
Asmodee Acquires 'Lookout'
").
See Gallery below for full-size pics!