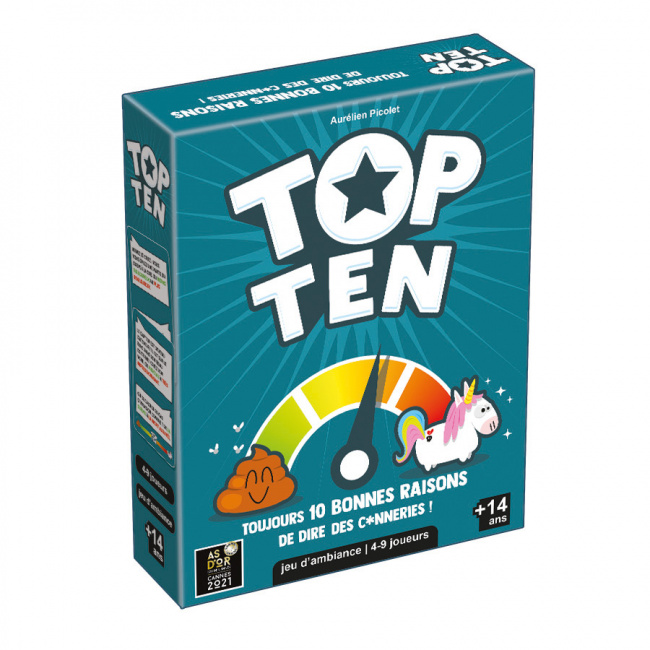 Exploding Kittens announced that they will release an English language version of
Top Ten
, a party game, into U.S. retail in 2024.
Top Ten, designed by Aurelian Picolet, was released into European markets in 2020 and later nominated for a Spiel des Jahres award in 2022 (see "2022 Spiel des Jahres Nominations"). In this party game, players are all on the same team and are tasked with submitting answers to questions and then ranking the answers by how likely they are to fulfill the parameters of the question. Players are secretly told where the ranking of their answer to the question should fall, and collectively, the group attempts to match up their rankings with the secret rankings to win.
"We've built an incredible pipeline for developing and publishing new games and we see a lot of potential in Top Ten to become a new household favorite in the U.S. and other countries around the world," said Elan Lee, Co-Creator and CEO of Exploding Kittens.
The English version of Top Ten will have an Exploding Kittens twist, featuring new game mechanics, title, and packaging. This game is for four to nine players, ages 12 and up, and plays in 30 minutes.