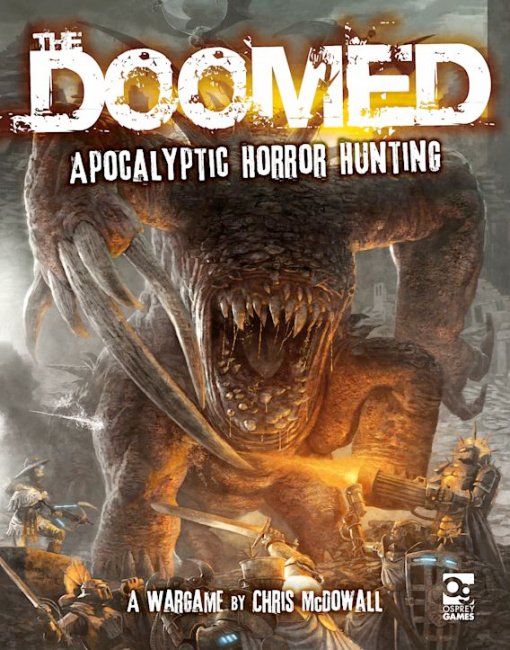 Osprey has announced plans for three new tabletop miniatures games,
The Doomed: Apocalyptic Horror Hunting, A War Transformed: WWI on the Doggerland Front,
and
With Hot Lead and Cold Steel,
plus a new campaign supplement for
Bolt Action
set in Italy,
Tough Gut,
all coming in the next year.
In June, The Doomed: Apocalyptic Horror Hunting will invite players to engage monstrous logic-defying "Horrors" in a science fiction setting by fielding small warbands of "hunters" equipped with high-tech weapons. The game is scenario based, with encounters defined by the setting and the nature of the Horror involved. Many Horrors break the rules of the game in some way, forcing players to develop different strategies to combat the Horror while simultaneously competing against opposing warbands. Scenarios can be combined into ongoing campaigns. Written by Chris McDowall. MSRP is $35.00.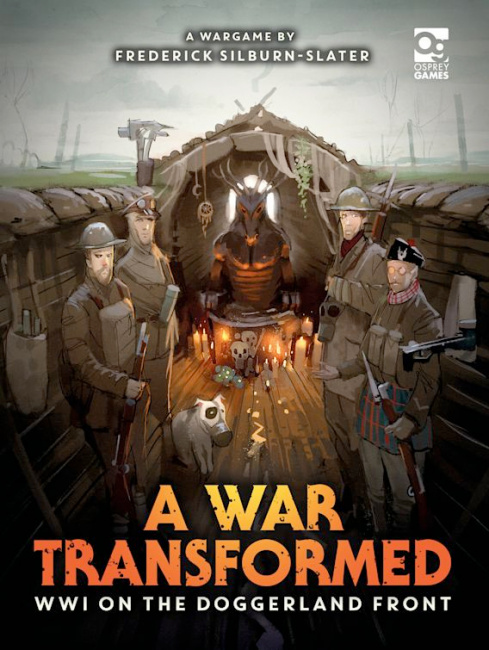 Turning to history,
A War Transformed: WWI on the Doggerland Front
imagines an alternative World War One where the Moon has fallen from orbit, triggering an awaking of magical forces and the emergence of the long-sunken Doggerland, linking the British Isles to the European mainland. Nations compete for control of this new but bizarre landscape, dispatching small teams to fight skirmishes. During the game, the players can also bid for the assistance of mystical forces. Written by Frederick Silburn-Slater. Releasing in July. MSRP $35.00.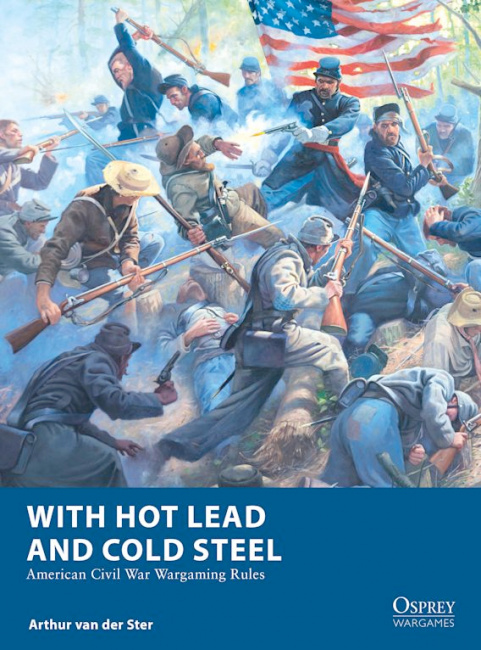 For those seeking a more traditional historical miniatures game,
With Hot Lead and Cold Steel
is a larger-scale American Civil War miniatures system that pits massed units against each other while balancing historical details with each of play, written by Arthur van der Ster. Includes guidelines for recreating historical engagements and designing new scenarios. Scheduled for September. MSRP is $25.00.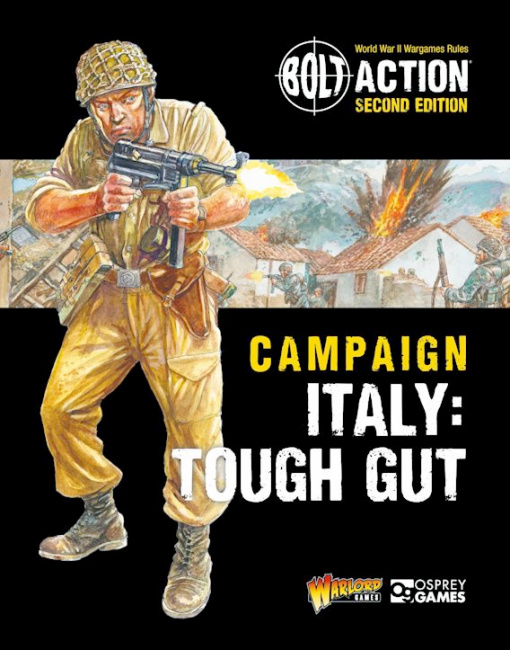 The long-running World War Two miniatures game
Bolt Action
visits Italy with the
Bolt Action Second Edition: Campaign – Italy: Tough Gut
supplement, coming in August. Set during the Allied offensive that fought its way northward along the Italian peninsula and acting as a companion to
Soft Underbelly
, this book focuses on the tough fighting between the Gustav Line and Gothic Line, as well as the Anzio and Monte Cassino breakouts. MSRP $35.00.
Osprey has also announced new Stargrave, Frostgrave, and The Silver Bayonet titles (see "Osprey Announces Four Joseph A. McCullough Wargame Titles") and new role-playing books (see "Osprey Plans Four RPG Books for 2023") for this year as well.