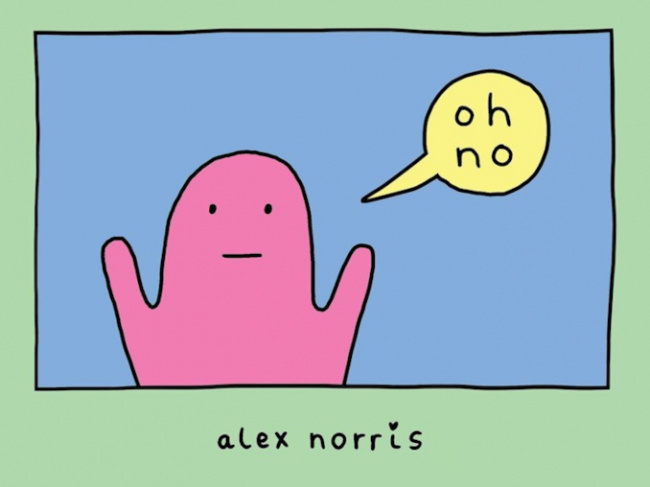 Artist Alex Norris, creator of the webcomic
Webcomic Name,
has raised over £200,000 (almost $250,000) via GoFundMe to pay the costs of a lawsuit against the game company Golden Bell, in which both parties claim ownership of the webcomic and its catch phrase, "Oh No."
Norris, who uses they/them pronouns, created
Webcomic Name,
a gag strip in which the characters are blobs and the punchline is always "oh no," in 2016. The following year, they signed an agreement with Golden Bell to create a game and stuffed animals based on the webcomic. The contract gave Golden Bell 100% of the rights to the game and plushies, as well as any sequels. However, Golden Bell also applied for trademarks for
Webcomic Name
comics as well as the phrase "Oh No."
Norris sued the company in 2019, claiming that the contract only applied to the game and the plushies, but Golden Bell maintains it also owns the rights to the comic itself, the characters in it, the phrase "Oh No," and any subsequent works Norris makes based on it. In 2019, Golden Bell sent a cease and desist order to the publisher Andrews McMeel as it was about to publish a
Webcomic Name
collection titled
oh no,
claiming the book infringed on Golden Bell's copyright and demanding that publication be stopped and the books be destroyed. Andrews McMeel published the book anyway, and it remains in print.
The legal proceedings have been delayed several times for settlement negotiations and other reasons. One delay occurred when the legal firm that first represented Golden Bell withdrew from the case. In a formal declaration to the court, attorney Robert Garson stated that Golden Bell owed the firm a significant amount of money and was unable to pay for past services or for those needed in the future. In addition, he stated, "numerous statements made by Defendants' representatives made clear that Defendants have taken, and wish to continue taking, courses of action with which we, as their lawyers, fundamentally disagree."
Golden Bell hired another law firm, and despite several attempts to settle, the lawsuit is still ongoing. Discovery is complete, and both parties have filed opposing claims for summary judgment. The matter has been referred to a magistrate, who on January 31 instructed both parties to submit their arguments and all supporting documents to the court.
In a 2019 interview, Goldner told ICv2 that the company was publishing both original board games, some of which were crowdfunded on Kickstarter, and licensed games, with current or pending licenses including
Naruto: Shippuden
and
Avatar: The Last Airbender
(see "
ICv2 Interview: Golden Bell's Marc Goldner
"). Although the Golden Bell website lists some of these properties, most of them are unavailable, with a number of the listings stating that the product would be available in time for the 2020 holiday season.