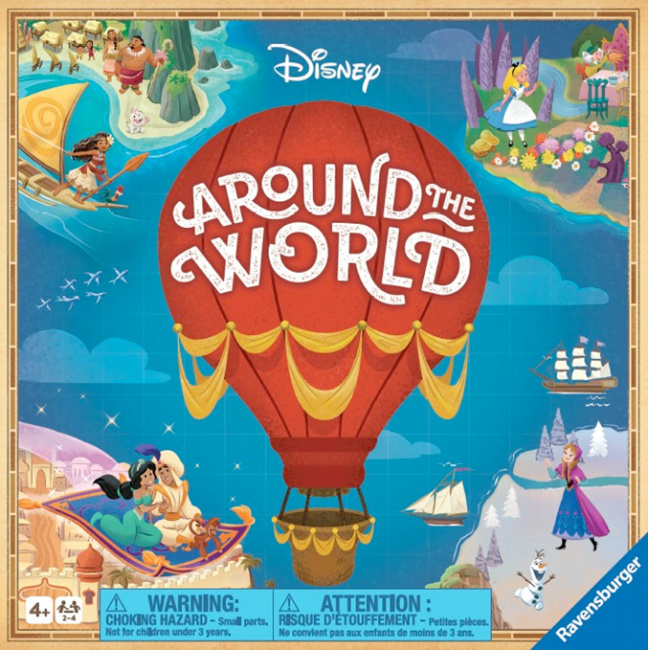 Ravensburger is revealing a trio of games based on Disney's animated characters at this year's Nuremberg International Toy Fair that the company will release this year:
Disney Around the World
,
Disney Villains: The Card Game
, and
Disney WordARound
from ThinkFun.
Arriving in August, Disney Around the World is a game about travelling the globe in a hot air balloon. Players try to collect stamps for their passports as they explore six different lands. Sunshine helps them travel safely, while winds and clouds can hamper their plans. For ages 4 and up. MSRP is $19.99.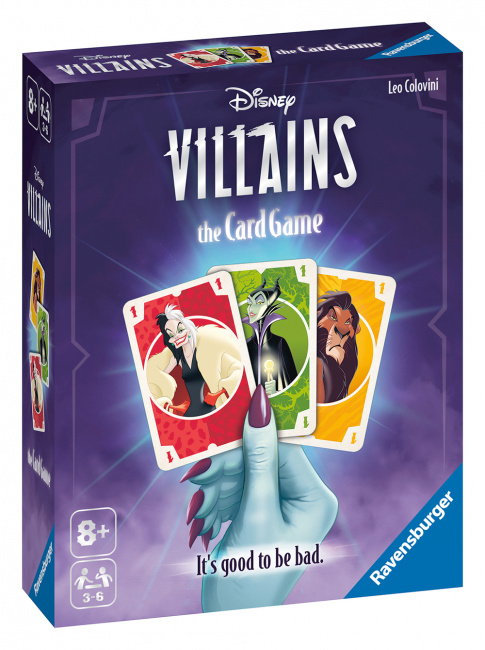 Already released as a Barnes & Noble exclusive,
Disney Villains: The Card Game
challenges players to create a team of Villains and Henchmen drawn from the Disney universe by matching colors or numbers on their cards. Meanwhile, "curse cards" allow them to interfere with their opponents' plans and Heroes can appear to disrupt their efforts. Designed by Leo Colovini (
Cartagena
,
Carolus Magnus
) and intended for ages 8 and up. MSRP is $10.99.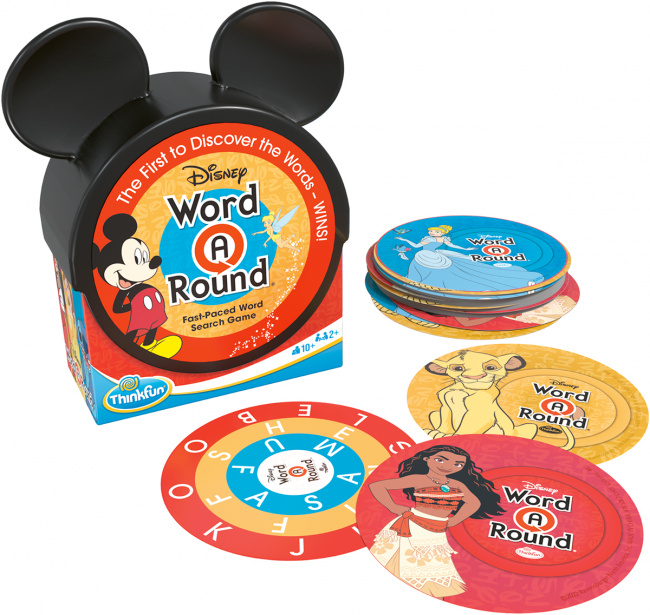 Produced by ThinkFun,
Disney WordARound
combines trivia and speed-reading skills. Players need to use their knowledge of Disney characters like Mickey Mouse, Simba, and Moana to find the answers, then read them on the word-wheel faster than the others. Designed for players aged 10 and up. MSRP is $14.99 and release is set for March.
This month, Ravensburger will release a storybook-game based on The Lord of the Rings (see "Ravensburger Announces 'The Lord of the Rings Adventure Book Game'"). Later this year, the company will launch a Disney-themed trading card game (see "Ravensburger Reveals Its First Deets on 'Disney Lorcana: The First Chapter' Product Line").