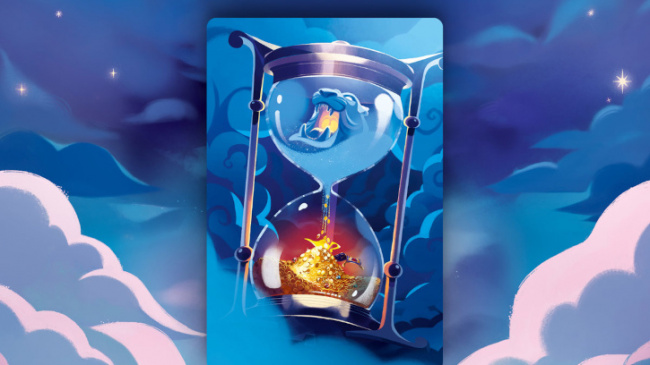 Libellud will release a new edition of
Dixit
featuring themes and characters from Disney and Pixar films, the company announced.
Dixit Disney
will launch first in the U.S. at Barnes and Noble as part of its "First to Market" program in Fall 2023, with a general trade release to follow. MSRP will be $39.99.
Dixit Disney
is a game of storytelling, interpretation, and guesswork, in which players reveal a series of cards connected by an enigmatic statement centered on one of the revealed cards. The player who finds the correct image will score points. The new cards are compatible with past and future
Dixit
Universe games and expansions.
Dixit
is for three to six players, ages eight and up. Games last less than 30 minutes.
The game box for
Dixit Disney
includes 84 new and illustrated cards; 6 wooden, Disney-shaped meeples; 6 voting dials; the game board; a plastic tray; and the rulebook (which uses the same rules as the base game).
Spiel des Jahres winner
Dixit
is designed by Jean-Louis Roubira, Art for
Dixit Disney
is by
Natalie Dombois. Asmodee released Dixit (Refresh), the most recent release in the Dixit family, in 2019 (see "Asmodee Will Release 'Dixit (Refresh)").