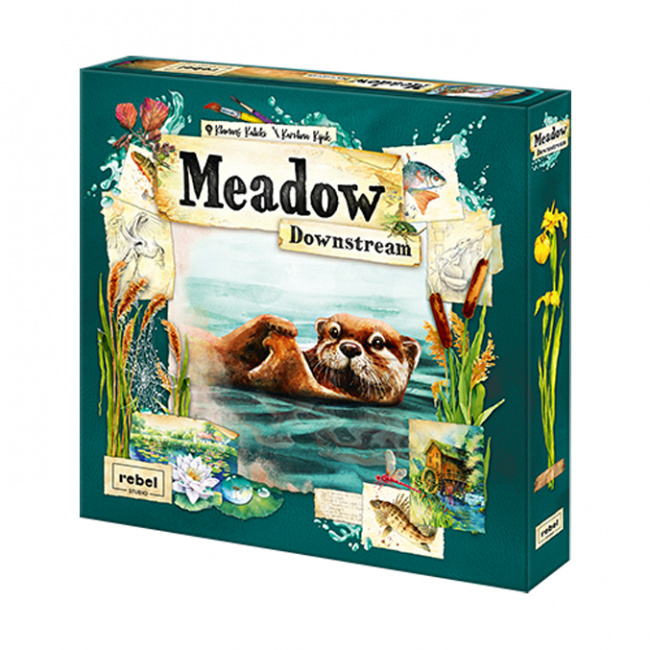 Asmodee will release
Meadow: Downstream
, a new board game expansion, into retail on March 3, 2023.
Meadow: Downstream is a new expansion for the set collection game by Rebel Studio, Meadow (see "'Meadow' to U.S. Retail"). This expansion is inspired by aquatic animals and environments and includes 80 new cards. It also features a Kayaking mechanic that gives players extra points for their progression down the river board. The two-sided river board also allows players to adjust the level of competition of the gameplay.
The game box comes with 1 two-sided river board, 55 river cards, 4 beaver dam cards, 4 sunset cards, 4 two-sided starting cards, 3 W deck cards, 3 E deck cards, 3 N deck cards, 3 S deck cards, 6 solo variant cards, a goal token, 4 river trail tokens, 2 waterfall tokens, 4 bonus tokens, 8 road tokens, 6 pier tokens, 6 tent tokens, an envelope with 6 additional cards, 4 kayaker markers, a foldable deck holder, and a rulebook with card index. This game is for one to four players, ages 10 and up, and plays in 60 to 90 minutes. It will retail for $30.00.