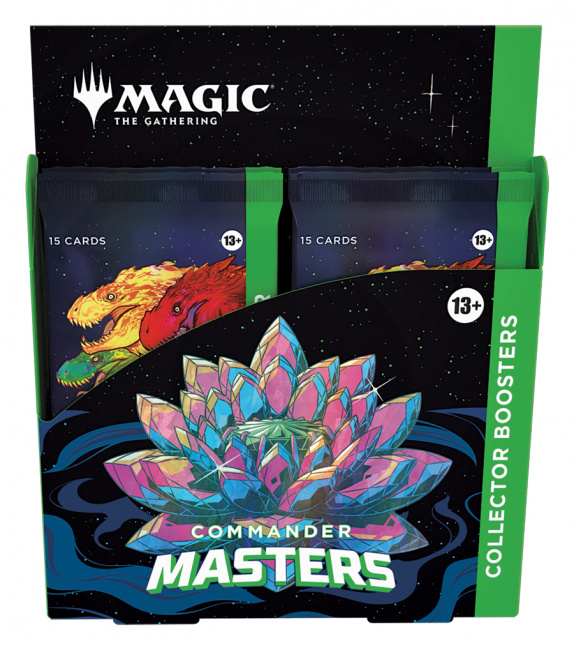 Wizards of the Coast announced
Magic: The Gathering - Commander Masters
, a new Masters set tied specifically to the Commander format, which will hit stores on August 4, 2023.
This new set will be comprised of both reprints and new powerful cards tailored toward the Commander format. Reprints featured in this set include the coveted Jeweled Lotus from Commander Legends (see 'Commander Legends' Product Line "), The Ur-Dragon, Capture of Jingzhou from Portal: Three Kingdoms, and more. This product will be configured as Collector Boosters, Draft Boosters, and Set Boosters as well as four preconstructed decks. The preconstructed decks will feature 10 new Magic cards, including all-new commanders, and are themed after their title: Eldrazi Unbound, Enduring Enchantments, Planeswalker Party, and Sliver Swarm.
For more information on future releases of Magic products, check out ICv2's 2023 calendar (see "'Magic: The Gathering' 2023 Release Calendar").
Click on Galley below for full-size images!