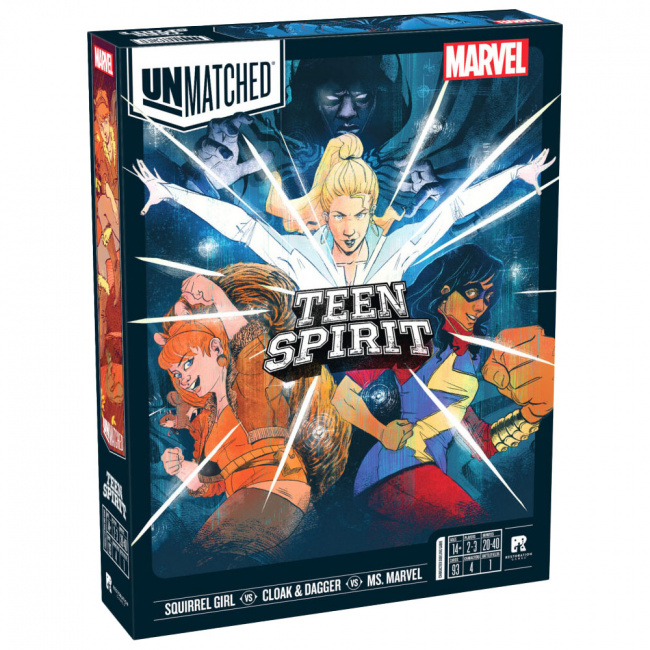 Restoration Games revealed
Marvel Teen Spirit
, a new
Unmatched
game, for release into retail on April 5, 2023.
This new game features four of the young guns of Marvel comics who face off against each other in arena-style combat. The set adds Cloak and Dagger, Squirrel Girl, and Ms. Marvel to the mix. They will battle it out on a Navy Pier map, which comes with new batch item tokens that can be utilized to give the combatants powerful game effects.
The game box comes with a double-sided game board, 4 characters, 8 printed squirrel tokens, 4 custom health dials, 93 cards, and 6 item tokens. This game is for two to three players, ages 14 and up, and plays in 20 to 40 minutes. It will retail for $49.95.
Restoration Games also recently released Unmatched: Houdini vs. The Genie, a new miniatures game, into retail (see "'Houdini vs. The Genie'").