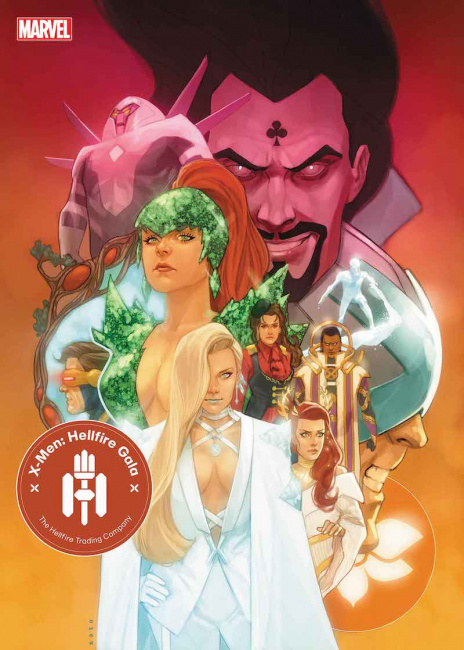 Marvel has unveiled its plans for the launch of the
Fall of X
event: The story will begin with the one-shot
X-Men: Hellfire Saga
#1 in July, followed by a new run of
Uncanny Avengers
with a new Unity Squad that includes Captain America, Rogue, Deadpool, Quicksilver, Psylocke, and Penance.
X-Men: Hellfire Gala #1 will be an oversized issue that unveils the new members of the X-Men and set up Fall of X.Written by Gerry Duggan, the one-shot features art by Kris Anka, Joshua Cassara, Russell Dauterman, Adam Kubert, Pepe Larraz, R.B. Silva, and Luciano Vecchio and a cover by Phil Noto and will go on sale on July 26. Marvel also announced that D23, the official Disney fan club, will host a real-life Hellfire Gala at Comic-Con International in San Diego in July.
Uncanny Avengers #1, by Duggan and artist Javier Garron, will follow on August 16 with the new team following up on a series of false-flag attacks intended to inflame the public against mutants. A new Captain Krakoa has shown up and the team must solve the mystery of his identity and stop him and his followers from plunging the world into war.
Marvel's FCBD comic Free Comic Book Day: Avengers/X-Men #1 will include lead-ins to both X-Men: Hellfire Gala #1 and Uncanny Avengers. The publisher previously announced four Before the Fall one-shots that will lead up to the Fall of X (see "Marvel to Kick Off 'Fall of X' Event with Four One-Shots").