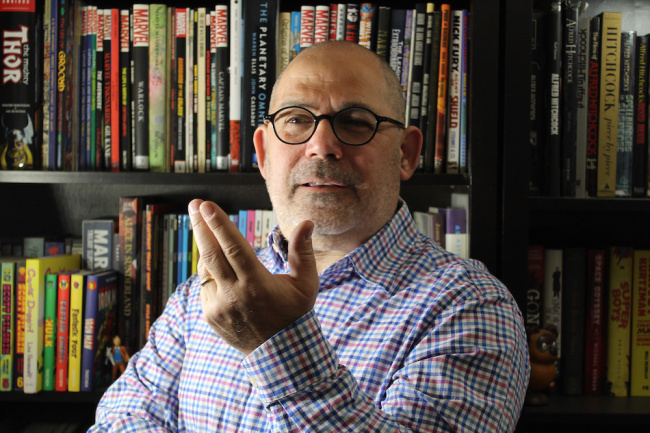 Artists, Writers & Artisans Inc., a.k.a. AWA, has announced the hiring of industry veteran Adam Philips as Director of Sales & Trade Marketing.
Philips will be expected to "upgrade" AWA's retail sales and marketing, said Michael Cotton, Executive Editor and Head of Publishing Operations at AWA, in a statement accompanying the announcement. "We understand that retailers are contending with a changing and challenging industry, and believe that Adam will help ensure communication with our partners increases to gather more feedback on what AWA can do to help distributors and retailers," he said.
Philips' responsibilities will include developing and managing marketing for AWA's comics and graphic novels, overseeing his strategy and execution, and analyzing industry trends, as well as managing international sales. Part of his job will be to oversee direct communication with comics retailers.
Philips is an industry veteran who started his career as a freelance writer for Marvel Age and joined Marvel as an Assistant Editor in 1985. He spent 17 years at DC Comics and formed his own marketing company after being laid off during the job cuts of 2021. In April 2022, he was hired by Dynamite as their Director, Marketing (see "People on the Move: DC Vet Adam Philips Goes to Dynamite").