The young adult category is small but growing fast, with such breakout hits as Alice Oseman's Heartstoppers and Scott Cawthon's Five Nights at Freddy's series. Those two titles alone show how broad this category is, running the gamut from humor to horror to romance. Here's a look at some promising YA graphic novels coming up in the second half of 2023.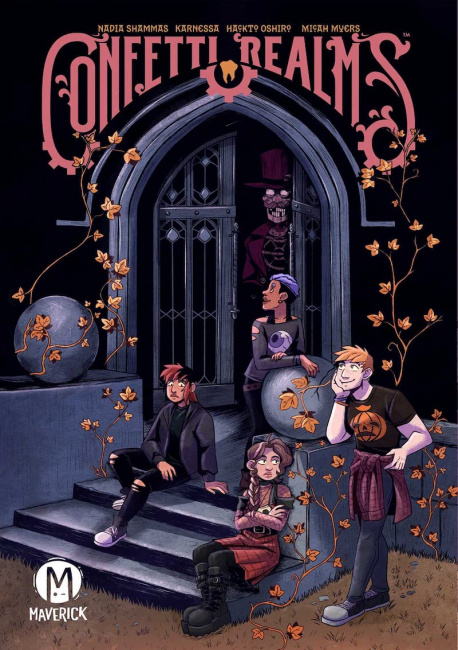 Confetti Realms,
by Nadia Shammas and Karnessa:
Confetti Realms
is a darkly funny portal fantasy in the vein of Tim Burton. An encounter with a giant puppet on Halloween night propels a group of teenagers into a surreal alternate dimension. The only way to get home involves collecting teeth for the puppet, but as their stay stretches on, some of the teens begin to question whether they want to go home. Shammas is the co-creator (with Sarah Alfageeh) of the YA graphic novel
Squire,
which won the 2022 Harvey Award for Best Children's or Young Adult Book (see "
Maverick to Publish YA Horror Graphic Novel
"). (Maverick, October 2023; Ages 13+; Paperback; MSRP: $14.99)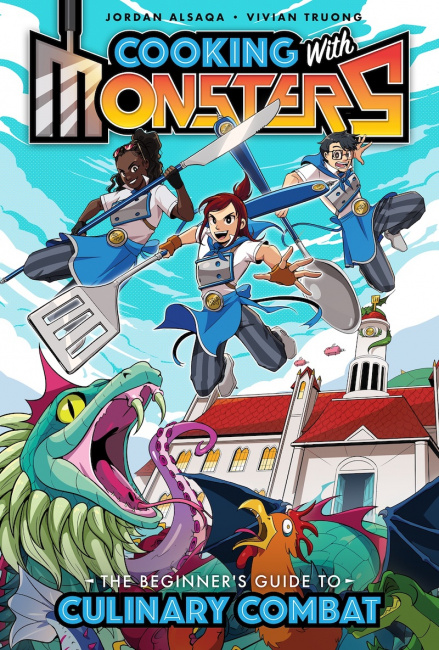 Cooking with Monsters,
by Jordan Alsaqa and Vivian Truong: This graphic novel, the first in a series, is a manga-inspired blend of comedy, fantasy, and LGBTQ+ romance. It's set at the Gourmand Academy of Culinary Combat, where Hana Ozawa arrives as a new student to learn how to fight monsters and also how to transform them into gourmet delights. The academy is a competitive place, and Hana desperately wants to excel, but her crush on a rival makes things complicated, to say the least. (IDW, September 2023; Ages 13-17; Paperback; MSRP: $16.99)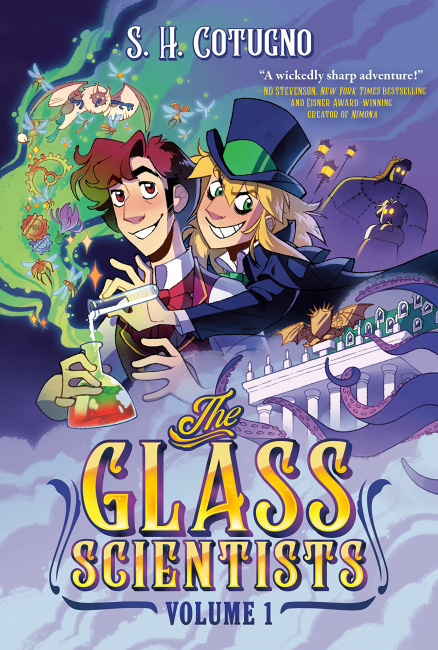 The Glass Scientists,
by S.H. Cotugno: Monsters and mad scientists mix in this Gaslamp fantasy set in 19th-century London. Mad scientists are currently out of favor with the public, thanks to recent events, but Dr. Henry Jekyll (yes,
that
Dr. Jekyll) is on a mission to improve their image. His Society for Arcane Sciences is meant to be a safe space for alternative thinkers such as himself, but when a stranger comes to town and tries to wrest control of it, everything goes sideways. This fast-paced and funny webcomic is coming to print here for the first time. (Razorbill, October 2023; Ages 12+; MSRP: $24.99 Hardcover/$16.99 Paperback)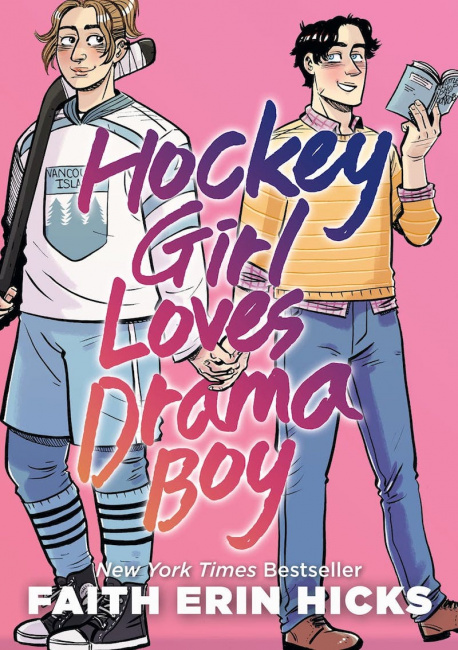 Hockey Girl Loves Drama Boy,
by Faith Erin Hicks: Hicks has a way with teen romance, and this opposites-attract story will resonate with fans of her
Pumpkinheads
and
Friends with Boys.
Hot-tempered hockey player Alix blows her stack on the night of a big game, putting her athletic career in peril. She turns to Ezra, a Drama Club member who seldom loses his cool, for help with anger management, but soon the sparks begin to fly. (First Second, October 2023; Ages 14-18; MSRP: $25.99 Hardcover/$17.99 Paperback)
The Pirate and the Porcelain Girl,
by Emily Riesbeck and NJ Barna: This swashbuckling tale brings together two unlikely lovers in a tale of romance and adventure on the high seas. Ferra Brickbinder prayed to the gods to make her beautiful and interesting, and in a monkey's-paw twist, they turned her skin into beautiful but fragile porcelain. Now she has to move with extra caution, for fear of breaking. Brigantine de la Girona, an orc and the captain of a pirate ship, is broke and in big trouble, so when Ferra offers her some serious doubloons to take her across the ocean to her ex-girlfriend's home, Brig jumps at the chance. The delicate Ferra and the rough-and-ready Brig find the voyage tough going at first, but as they fight off one peril after another, they forge a cautious friendship, and maybe something more. (Simon & Schuster Books for Young Readers, August 2023; Ages 12+; MSRP: $22.99 Hardcover/$14.99 Paperback).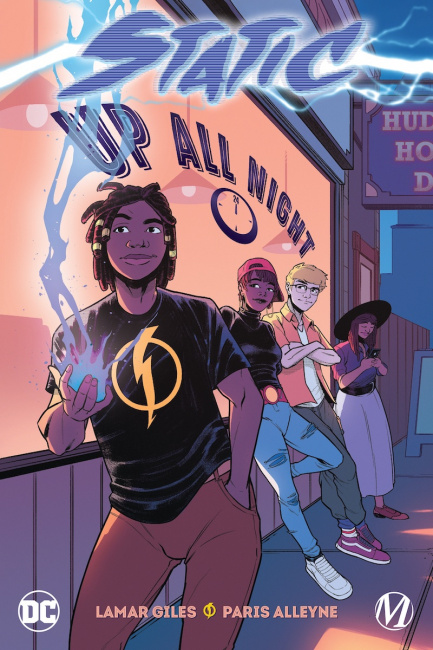 Static: Up All Night,
by Lamar Giles and Paris Alleyne: Static is the first character from the Milestone universe to take the lead role in one of DC's original graphic novels (see "
DC Announces Three Original YA Graphic Novels for 2023
"). Reeling from a recent breakup, Virgil Hawkins (a.k.a. Static) tries to forget his troubles by going to a music festival, but different sorts of troubles, including villains and other oddball characters, keep finding him anyway. This book was originally slated for June 2023. (DC Comics, November 2023; Ages 13-17; Paperback; MSRP: $16.99)
Click here for more ICv2 Kids Week articles on kids' comics and graphic novels!