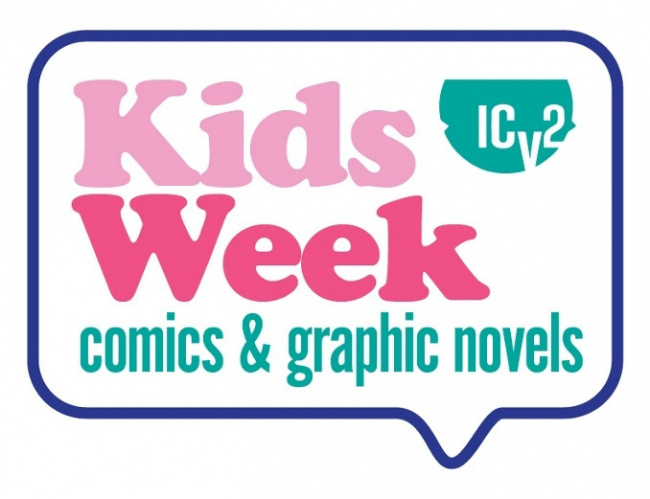 An ICv2 Release.
Kids comics and graphic novels are a key part of a healthy market, developing the lifetime consumers that drive sales. They help attract and engage parents, and have accounted for over one-quarter of graphic novel sales in the comic store and book channels combined in recent years.
More publishers add kids imprints every year, and young adult titles are making up a growing portion of the category (see "
Graphic Novels Up in 2022
").
ICv2's Kids Comics and Graphic Novels Week is providing a week of focused content to help retailers plan their kids sections for the rest of 2023, sponsored by Yen Press and JY, Mad Cave Studios and Papercutz, Quarto and Saturday AM. We'll be running market reports, overview articles, Pick Hits, columns, and product news.
Watch the list below for our updated list of articles for ICv2's Kids Comics and Graphic Novel Week:
News and Features
Top 20 Kids Graphic Novels - Full Year 2022
Oni Press to Publish Dan White's 'Cindy and Biscuit'
DC Announces 'Barkham Asylum' New Middle Grade Graphic Novel
Kids Week: Best Bets for YA Graphic Novels in 2023
ICv2 Kids Week Interview: Jeremy Whitley
Award-Winning Retailers Discuss Kids' Comics in Comic Shops
Kids Graphic Novels Growing Faster in Comic Stores
Kids Week: Best Bets for Middle-Grade Graphic Novels in 2023
Columns
Confessions of a Comic Book Guy -- And Here We Are Again
Previews
'Cindy and Biscuit Vol. 1: We Love Trouble' TP
(Exclusive)
Preview: 'Nancy Wins at Friendship' TP
'Barkham Asylum' GN
(Exclusive)
'The BIG Adventures of Babymouse Book 2: Besties!' GN
'Confetti Realms' TP
'The Unpetables' TP
'Eerie Tales from the Schools of Screams' GN
Reviews
'Mika and the Howler' HC
Sponsored Content
Celebrate Svetlana Chmakova's Charismatic Characters!
(Yen Press)
Books to Read This Summer That Are Home Runs for Baseball Enthusiasts
(Papercutz)
Saturday AM Ramps Up Its Mission of Diversity and Inclusivity with Manga Created for All Readers
(Saturday AM)