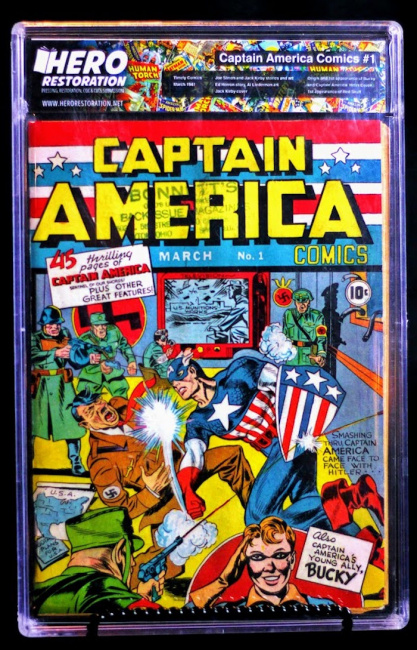 A Florida couple have been arrested and charged with dealing in stolen property in connection with the theft of comics from the Hall of Heroes Superhero Museum in Elkhart, Indiana, last March (see "
Marvel Zombies Loot Indiana Superhero Museum
"), as well as thefts from another comic shop, two bookstores, and a zoo.
St. Petersburg police arrested Joshua and Dashae McCarty-Thomas on May 16, 2023. According to the arrest affidavits, police were alerted to several possibly stolen comics and books that were being sold on eBay. Those items included a copy of Captain America #37 that was identified, by the signature and a tear in the paper, as the exact comic that was stolen from Hall of Heroes; other Marvel comics that matched items taken in that burglary; Transformers comics that were allegedly stolen from Read More Comics in Brandon, Florida; and a rare book taken from a local bookstore. Police subpoenaed eBay and were informed that Dashae McCarty-Thomas was the owner of the account and that her husband Joshua was listed as the shipper.
When police served a search warrant on the couple's home, they found two rare Galapagos tortoises that were taken from the St. Augustine Alligator Farm Zoological Park in November 2022; the tortoises, one of whom was dead, were identified by their microchips.
Joshua McCarty-Thomas was charged with four counts of Dealing in Stolen Property, two counts of Burglary, and two felony counts from another county. Dashae McCarty-Thomas was charged with three counts of Dealing in Stolen Property.