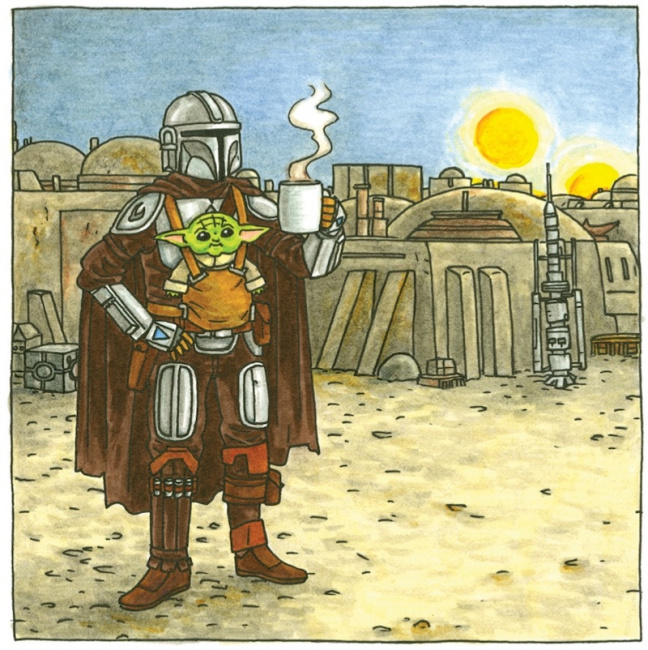 Chronicle Books will publish Jeffrey Brown's
The Mandalorian and Child,
his latest gently humorous take on the
Star Wars
characters, in November. The story follows the Mandalorian bounty hunter Din Djarin as he straps on a baby carrier, puts a carseat in the Razor Quest, and travels through the galaxy with the super-cute Grogu. Brown has a nice way of bringing the
Star Wars
characters down to earth, and this book is no exception, as Grogu tries to drive the Razor Crest and manipulate the Force to get snacks. Like Brown's other titles, the book will be a square format, 6.5" x 6.5", and is suitable for all ages. The 64-page hardcover is set for release on November 7, 2023, with an MSRP of $14.95.
Several of Brown's previous Star Wars books have been New York Times best-sellers; His most recent title, A Vader Family Sithmas, came out in 2021 (see "Jeffrey Brown Does Star Wars 'Sithmas'").