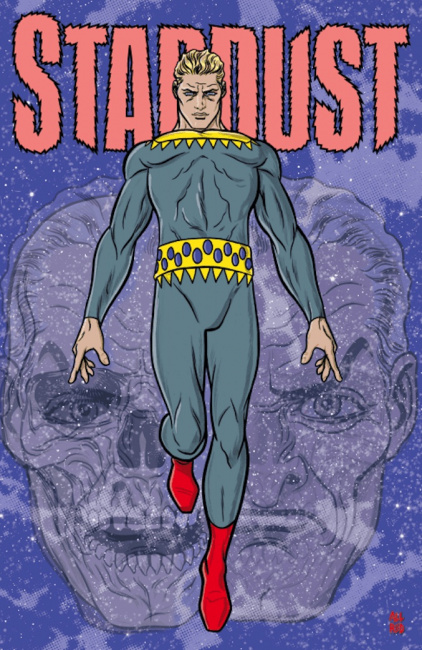 Stardust the Super Wizard, the Golden Age superhero who had a brief life in comics but a longer afterlife among comics enthusiasts, is heading out to new adventures in an anthology being crowdfunded on Zoop. The campaign includes a retailer tier with three copies of the book, signed by artist Mike Allred, for $60.
Stardust was created by Fletcher Hanks, a Golden Age creator who wrote, drew and lettered comics for the Eisner & Iger Studio, Fox Features Syndicate, and Fiction House, among others.
The anthology is being spearheaded by Van Jensen, a longtime Stardust fan, and will include work by Allred, Cecil Castellucci, Jeff Parker, Derf Backderf, Shaenon Garrity, Ron Marz, Zander Cannon, Francesco Francavilla, and Jesse Lonergan, among others. Notably, the book will also include the first comics story by Ian Hanks, Fletcher Hanks' grandson, who is a fine artist. Release is planned for October or November 2023.
Stardust made his first appearance in 1939 in
Fantastic Comics
#1 and appeared in a total of 16 stories by Hanks, who left comics in 1941. His work was later rediscovered by Paul Karasik, who edited two volumes of his work that were published Fantagraphics Books,
I Shall Destroy All Civilized Planets,
which won an Eisner Award, and
You Shall Die by Your Own Evil Creation
(see "
Preview
"). Fantagraphics later published a combined edition,
Turn Loose Our Death Rays and Kill Them All.