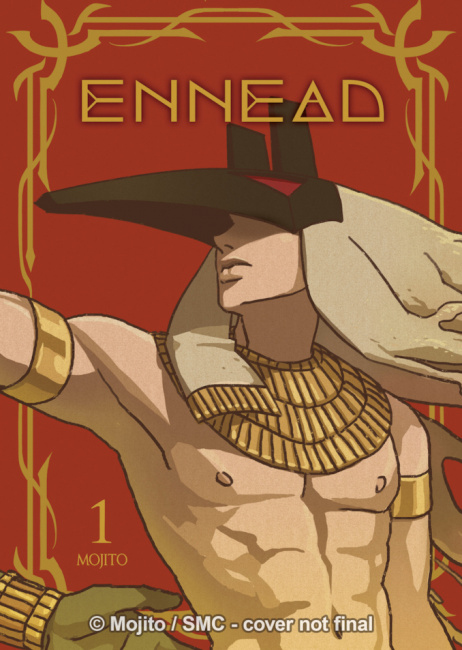 Seven Seas Entertainment has licensed
Ennead,
a Boys Love webtoon by Mojito, and will publish it in full color in two different editions: a paperback, rated Older Teen, and a hardcover edition with a Mature rating. The two different versions were created for different audiences and each tells the story fully, but handles adult material differently. Both editions will have a larger than usual trim size and will be available in November 2023, with an MSRP of $22.99 for the paperback and $29.99 for the hardcover.
The webtoon, which is currently available in all-ages and 16+ versions on the Tappytoon service, is set in ancient Egypt and follows the power struggle between Seth, the god of war and the current ruler of Egypt, and Horus, the young upstart who challenges him. What starts as a series of tests evolves into an intrigue that includes romance. The Seven Seas editions will be the first English print edition of the series.
For more Webtoon Week articles,
click here
.