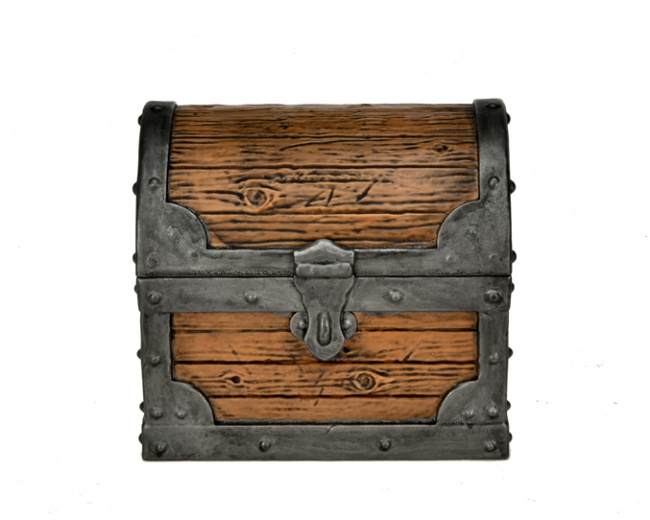 WizKids will release the
Deluxe Treasure Chest
, a new
Dungeons & Dragons: Onslaught
accessory, into retail in September 2023.
The Deluxe Treasure Chest allows players to carry their Dungeons & Dragons: Onslaught loot tokens, item cards, and dice back and forth to tournaments in style. It is a highly-detailed pre-painted treasure chest that has a snap-fit clasp to keep it closed. The chest can also be used to store sleeved standard-sized playing cards, and measures 4.125" by 3.25" by 3.625.
It will retail for $19.99.
WizKids will also release a gold version of this chest as a prize for Organized Play (see "Support Kits Incoming").
Click on Gallery below for full-size images!