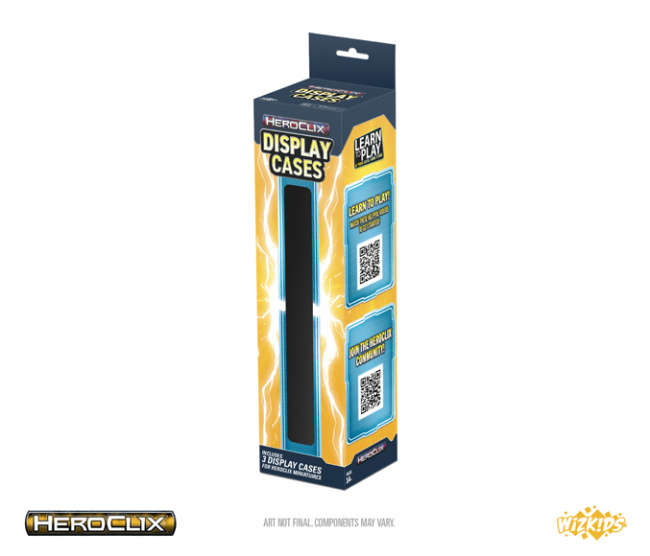 WizKids unveiled
HeroClix: Single Figure Display Three-Packs
for release into retail in December 2023.
Collectors can now show off the gems their HeroClix collection with these new accessories. They are clear cases that have a 36mm display area that can fit most standard HeroClix figures. The cases protect the figures so that they can be displayed easily on an office desk or on a shelf. There is also a slot in the back of the case that allows players to display the Character Card behind the figure.
Three-packs of these cases will retail for $14.99.
Recently, new HeroClix releases were announced during WizKids' Fan Appreciation Event at Gen Con (see " WizKids Unveils 'HeroClix' Plans").
Click on Gallery below for full-size images!