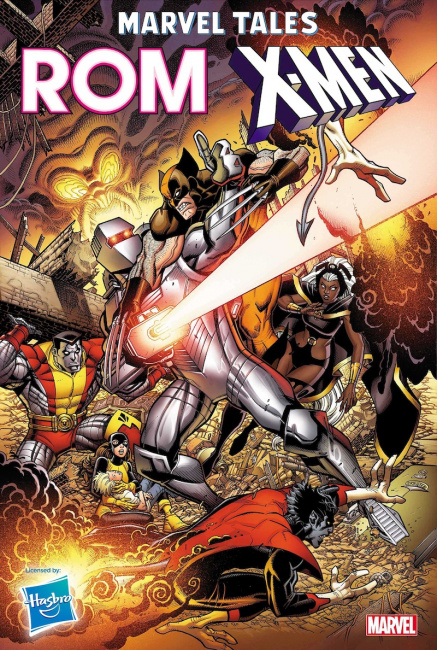 They haven't been seen together in decades, but Rom and the X-Men will once again appear on the same page in
Rom and the X-Men: Marvel Tales
#1, a one-shot to be released on December 20, 2023. With stories written by Bill Mantlo and drawn by Sal Buscema, and a cover by Nick Bradshaw, the one-shot will include material from
Rom (1979)
#17, 18, 31, and 32, including Rom's first meeting with the Children of the Atom. The 104-page issue will have an MSRP of $7.99.
Rom the Spaceknight began as a toy and then became a Marvel character with the launch of Rom, by Mantlo and Buscema, in 1979. The series ran for 75 issues, winding up in 1985, and during that time, the character crossed over with other Marvel properties.
IDW got the Rom license in 2015, but since they didn't have the rights to the X-Men, these crossovers were not reprinted, and because Marvel didn't have the rights to Rom, those stories were left out of Marvel's X-Men collections. Now that Marvel has reacquired the license (see "Marvel to Publish 'Rom' Omnibus, Facsimile Edition of First Issue"), they can reprint these issues, and presumably more in the future.