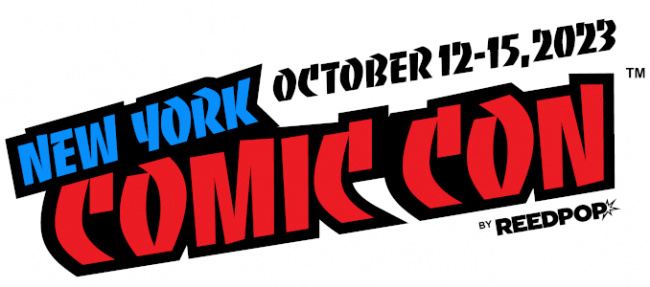 ReedPop will host a full day of trade programming and events, including the ICv2 Insider Talks, at New York Comic Con on Thursday, October 12. All of these events will be held in the spectacular River Pavilion on the 4th floor of the Javits Center, accessible only to those with Artist Alley, Professional, Panelist, Exhibitor, and Press badges; some are retailer-only, and pre-registration is required for some of the individual events.
The trade day will kick off with the Lunar Distribution Breakfast, open to retailers who register in advance, from 9 a.m. to 11 a.m. Lunar Distribution Co-Founder Christina Merkler told us the event will be "One Really Big Cool Thing." The Lunar Retailer Breakfast is planned as an annual event at New York Comic Con.
At 11 a.m., a retailer signing will be held with Tom King and Peach Momoko, and a CGC rep on hand to witness the signatures.
ComicsPro will host a Board Members Industry discussion from 12:30 to 2:30, in which ComicsPRO president Jenn Haines and other board members discuss the state of the industry, priorities for change, and new initiatives, after which after which the session will break out into roundtables where retailers can discuss ways in which to improve their stores and also meet with various publishers and other vendors. Among those companies participating in the Roundtables will be A Wave Blue World, Alien Books, AWA Studios, Band of Bards, Comic Shop Assistant, Dark Horse Comics, DC, FairSquare Comics, IDW Publishing, Mad Cave Studios & Papercutz, Manage Comics, Oni Press, Sumerian, and Vault Comics.
The Comic Industry Social Hour, co-hosted by ComicsPro and ICv2, will be held from 2:30 to 3:30, an opportunity to meet, mingle, and network over light refreshments.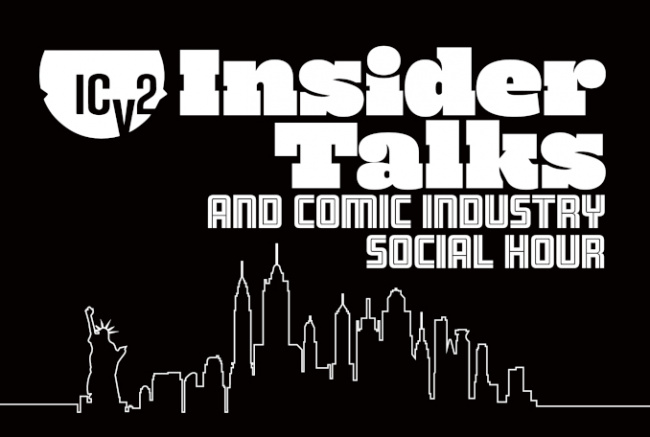 The ICv2 Insider Talks: Direct Market Summit, with three powerful sessions on the past, present, and future of the Direct Market, will be held from 3:30 to 5:30 in a quick-moving format (see "
ICv2 Insider Talks and Comic Industry Social Hour at New York Comic Con
"). The sessions will include the ICv2 White Paper, with the latest data on the comics and graphic novel market: How We Got Here: Building the Comic Store Channel with Milton Griepp (ICv2), Paul Levitz (writer, former DC Executive), and Jim Shooter (writer, former Marvel, Valiant executive); and The Future of the Direct Market: Where Do We Go from Here, with retailer, publisher, and creator panelists, moderated by Rob Salkowitz.
Note: If you are a business or creative professional, or press, and would like a free ticket to the ICv2 Insider Talks, email
Conferences@ICv2.com
.
Thursday evening from 7 to 10, the ReedPop Industry Summit will provide food and drinks at an industry mixer with keynote speakers Katie Pryde, owner of Books With Pictures in Portland, OR; DC Editor in Chief Marie Javins; and comics writer Tom Taylor.
Here's the NYCC Trade Day schedule:
9:00-11:00 a.m.: Lunar Distribution Breakfast. (retailers only; invitation only)
11:00 a.m.-12:00 p.m.: Tom King and Peach Momoko signing. (retailers only)
12:30-2:30 p.m.: ComicsPRO Board Members Industry Discussion.
2:30-3:30 p.m.: Comic Industry Social Hour, hosted by ICv2 and ComicsPRO.
3:30-5:30 p.m.: ICv2 Insider Talks: Direct Market Summit.
7:00-10:00 p.m.: ReedPop Industry Summit
ReedPop is mounting a much stronger effort to attract and serve professional attendees, who have not fully returned to the show since the Covid pandemic interrupted the event, this year.

And with the move of Toy Fair to just a few days before New York Comic Con this year (see "Fall Shows Report Big Early Numbers"), there's now new competition for B2B attendance in at least one adjacent vertical.

In addition to the trade day, a full range of professional programming and events for creators, librarians, educators, and other professionals is being offered throughout the weekend.