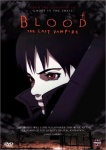 Nothing gives motion picture industry flacks like Jack Valenti apoplexy quicker than the thought of some teenager downloading The Matrix or Shrek on the Internet for free. Yet anime powerhouse Manga Entertainment took the opposite tack in its approach to marketing Blood: The Last Vampire. On the very day that Blood: The Last Vampire went on sale on DVD and VHS (August 28), the entire film was streamed on the Sputnik 7 web site. The forty-eight minute film was available free without registering on the site for 24 hours only. A reported 61,000 users downloaded all or portions of the award-winning anime horror film, which was also playing theatrically in several cities at the same time (see 'Blood: The Last Vampire Bows in August'). In spite of its availability in other channels, Manga has sold 70,000 DVDs and more than 30,000 VHS units of the film already and studio president Marvin Gleicher told Video Business that 'massive reorders have just been flying in.'
Video sales have become so important that in the case of Blood: The Last Vampire, at least, the film's theatrical release was seen as another way to increase interest in the film and to spur sales of video products, not as something to be protected by delaying the release of the video and DVD versions. Even more radical was the free streaming of the film on the Internet. Gleicher told Video Business that he wouldn't necessarily use that strategy for every film, but in the case of Blood: The Last Vampire, 'I used it strictly as a marketing tool, because I knew that once people saw Blood, they would want to own it because of its quality. It kind of mushroomed as a viral marketing campaign, it's using different platforms for marketing. Your theatrical is positioning the film to get reviews in national papers as well as future revenue for videos.'
Blood: The Last Vampire is indeed a groundbreaking work of computer animation. The first Japanese fully digital animated feature film, Blood: The Last Vampire takes a different approach to utilizing the potential of the computer in animation. The character designs and backgrounds were created using traditional drawing techniques, but these design elements were painted, compiled, lit and modeled by computer. The result looks more like traditional animation than the hyper-realistic computer animation done by Squaresoft for Final Fantasy: The Spirits Within, but Blood: The Last Vampire is in its own way just as much of a visual 'knockout.' Produced by Studio IG (Ghost in the Shell), the film was supervised under the direction of director Mamoru Oshii (Ghost in the Shell) and directed by Hiroyuki Kitakubo, who began his career in anime by working as an animator on Otomo's Akira.
In addition to its standout visual style, which Matrix director Andy Wachowski characterized as 'the art of Francis Bacon come to life,' Blood: The Last Vampire benefits from a superbly creepy story set on an American airbase in Japan during the Vietnam War.

The evil blood-sucking chiropterans have infiltrated the base and concealed themselves among the many human hosts available.

The DVD has an SRP of $24.95, while the SRP for the VHS tape is $19.95.