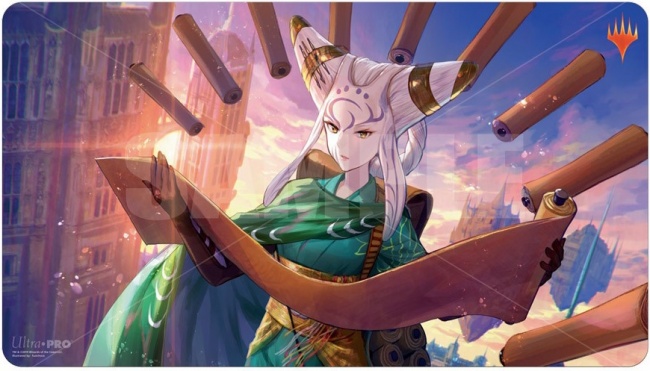 Ultra PRO will release their second series of seven
Magic: The Gathering: War of the Spark
Alternate Art Play Mats
, featuring Planeswalker art by Japanese artists, in November.
These play mats showcase the popular alternate art found on Planeswalker cards in the Japanese edition of the War of the Spark packs and in Core 2020 Edition Prize packs. These six play mats have the art for the following planeswalkers on them: Vraka, Tamiyo, Ugin, Ral Zarek, Arlinn Kord, and Ashiok. The most notable art piece in this round of play mats is the rendition of Taimyo done by well-known manga illustrator Fuzichoco (R.O.D. Rehabilitation).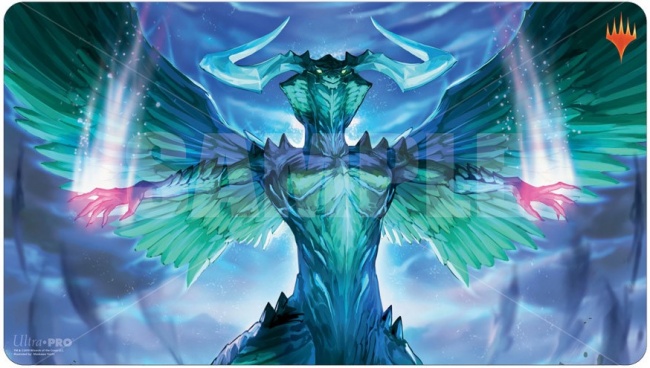 Each mat is 24' by 13.5", has a soft fabric top, and non-slip rubber backing. The
Magic: The Gathering: War of the Spark
Alternate Art Play Mats
will retail at $21.99.
Ultra Pro also announced four more D&D Figures of Adorable for a 2020 release (see "Ultra PRO Brings Cute to 'D&D' with 'Figurines of Adorable Power'").
Click Gallery below for full-size images!