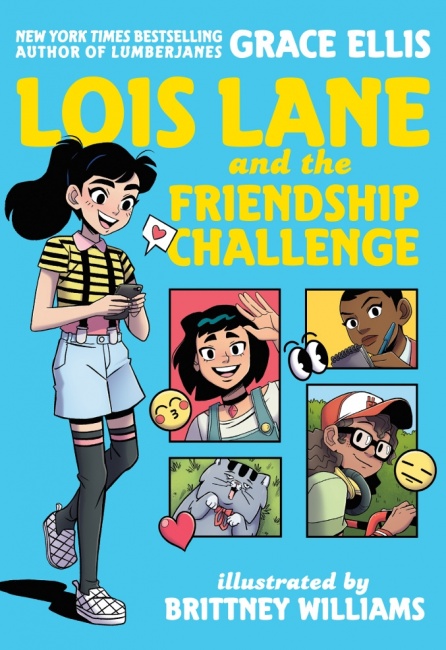 Lois Lane and the Friendship Challenge TP
Publisher: DC Comics
Release Date: July 21, 2020
Cover Price: $9.99
Writer: Grace Ellis
Artist: Brittney L. Williams
Cover: Brittney L. Williams
Format: 176 pgs., Full-Color, Trade Paperback
Rating: Teen
Publisher Description: A new story about 13-year-old Lois Lane as she navigates the confusing worlds of social media and friendship. It's the first day of summer break in the sleepy town of Liberty View, and young Lois Lane bursts onto the scene with what she knows is a sure-to-go-viral video channel.
At the end of the week, the big neighborhood barbecue and bike race will be the perfect backdrop to Lois and best friend Kristen's #friendshipchallenge video. But when the girls find out the annual fireworks are missing, Lois doubles down on her efforts for fame, testing her friendship in ways she couldn't imagine.
Click on Gallery below to see full-sized images of the preview.