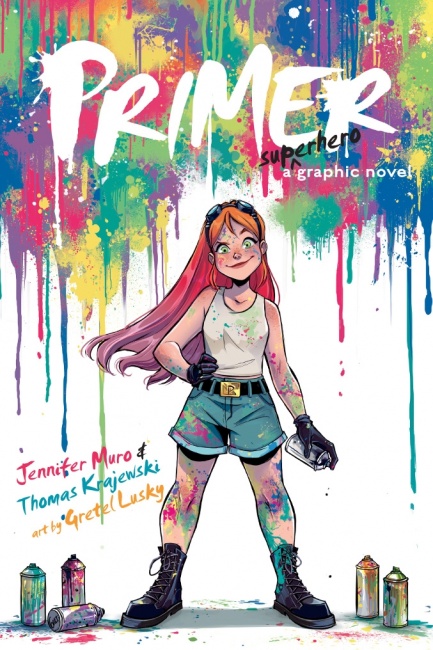 Primer TP
Publisher: DC Comics
Release Date: June 23, 2020
Cover Price: $9.99
Writer(s): Jennifer Muro and Thomas Krajewski
Artist: Gretel Lusky
Cover: Gretel Lusky
Format: 176 pgs., Full-Color, Trade Paperback
Rating: Teen
Publisher Description:
Primer
introduces a brand-new superhero with a colorful array of superpowers to explore.
Ashley Rayburn's father is a known criminal who once used Ashley to help him elude justice, and in his attempt to escape, a life was taken. Ashley's latest foster mom, government geneticist Yuka Nolan, brings home a set of body paints that, when applied to the wearer, grant them a wide range of special powers. Being an artist, Ashley naturally assumes these are for her. It isn't long before she realizes that she's stumbled upon something much bigger and a lot more dangerous. Although she uses her newly discovered powers for good, it's not long before the military becomes wise to what happened to their secret weapon.
Click on Gallery below to see full-sized images of the preview.