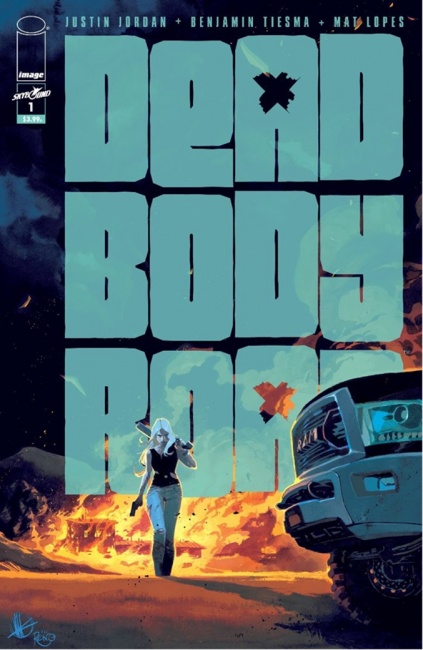 Publisher Description: Image Comics/Skybound Entertainment kicks the action into gear with the return of fan favorite miniseries
Dead Body Road
by Justin Jordan, featuring new series artist Benjamin Tiesma, colorist Mat Lopes, and letterer Pat Brosseau.
Dead Body Road: Bad Blood
is a six-issue series and will hit comic shops on May 20 and features covers by Matteo Scalera and Moreno Dinisio. $3.99 cover price.
In
Dead Body Road: Bad Blood
, Bree Hale has left a lot behind in her life. Crime. The military. But she can't leave behind her own family, and when the local crime boss puts a hit out on her brother, there's nothing she won't do to save him. Absolutely nothing.
Click on the Gallery below for full-sized images of the preview.