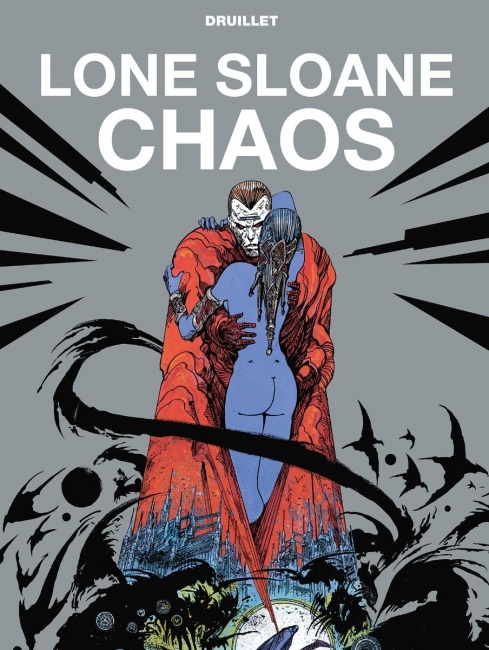 Lone Sloane: Chaos HC
Publisher: Titan Comics
Release Date: October 13, 2020
MSRP: $24.99
Creator: Philippe Druillet
Format: 74-pages, Full-Color, Hardcover
Rating: Ages 17+
Description: Lone Sloane: Chaos follows up on 6 Voyages of Lone Sloane, and is set a decade after the events depicted in that story. In this book, Lone Sloane's continued exploration of the mysteries of the universe brings him face to face with his old enemy, Shaan. This GN offers up Drulliet's perspective on good versus evil complimented by his own amazing brand of unique artwork.
Description of Preview: 10 total pages (a cover and 9 pages of preview art)
Click on Gallery below for full-size preview images!