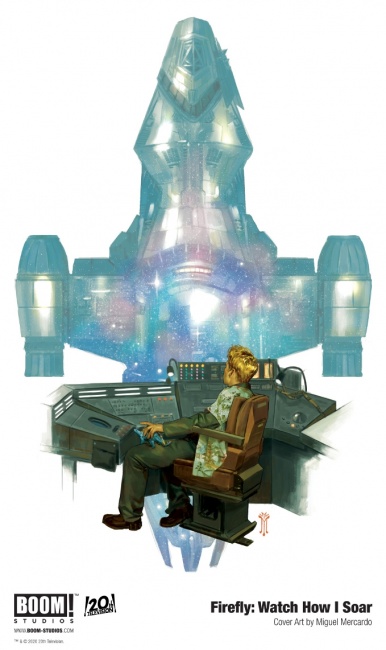 Publisher Description
. BOOM! Studios, in collaboration with 20th Television, revealed a first look at
Firefly: Watch How I Soar
, an all-new graphic novel revealing the untold stories of Wash's extraordinary life, from his early days planetside to his time on the spaceship Serenity and beyond. Acclaimed comics creators Jeff Jensen (HBO's
Watchmen
), Ethan Young (
Nanjing: The Burning City
), Jorge Corona (
Middlewest
,
Nightwing
), Giannis Milonogiannis (
Ronin Island
), and more reveal the answers to questions that fans of Joss Whedon's
Firefly
have demanded - and others they never thought to ask!
Everyone's life can change in an instant- and for Hoban "Wash" Washburne, pilot of the spaceship Serenity, he's just realized… he's about to die.
As Wash's life flashes before his eyes, he revisits the most important, never-before-revealed moments in his life, from growing up on a planet so ravaged by pollution that no star could shine in the sky to meeting the woman of his dreams in Zoë Alleyne, who would become his wife and create a life with him beyond his wildest imagination.
And in those final moments, Wash will reach out to connect with a surprising someone he never thought possible… proving that some bonds transcend this mortal coil.
Firefly: Watch How I Soar
is priced at $19.99 and will be available on November 25, 2020 at comic book stores.
Click on Gallery below to see full-sized images.