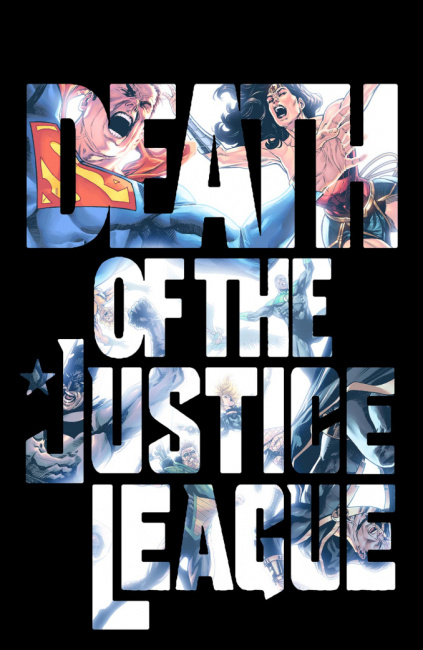 Justice League #75
Publisher: DC Comics
Release Date: April 14, 2022
Cover Price: $6.99
Writer: Joshua Williamson
Artist: Rafa Sandoval
Cover(s): Daniel Sampere and Alejandro Sánchez (Main); Alex Maleev (Variant Cover), Dan Jurgens & Norm Rapmund (Variant Cover), Mikel Janín (Variant Cover); Todd Nauck Team Variant Cover; Simone Di Meo (1:25 Variant Cover); Tony Harris (1:50 Variant Cover)
Format: 48 pgs., Full-Color
Rating: Teen+
Publisher Description
. The "Death of the Justice League" is only the beginning of the story. Writer Joshua Williamson (
Batman
) and artist Rafa Sandovel (
The Flash
) bring you the beginning of the next big DCU event starting in
Justice League
#75.
A new Dark Army made up of the DCU's greatest villains has formed on the edges of the Multiverse and the best and most powerful heroes are pulled together in an epic war to push the darkness back. In the end, the Justice League are killed by the Dark Army with only one survivor to warn the remaining heroes of Earth about what is coming for them!
In addition to the main special acetate cover featuring artwork by Daniel Sampere and Alejandro Sanchex,
Justice League
#75 will feature numerous variant covers to celebrate the final issue of the series. Some of the top names in comics, including Alex Maleev, Dan Jurgens & Norm Rapmund, Mikel Janin, Tony Harris and more, have contributed variant covers.
The supersized 48-page issue will be available at local comic book shops on April 19.
Click Gallery below for full-size images.