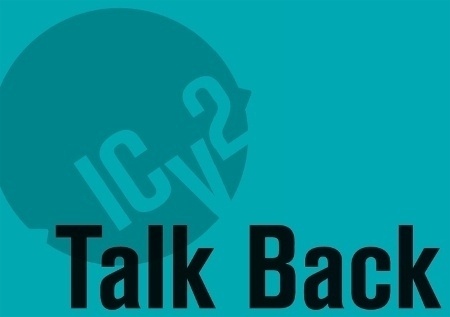 In this Talk Back, Rod Lamberti of Rodman Comics in Ankeny, Iowa talks about the challenges of hiring to handle increased sales, the return in in-store Magic: The Gathering gaming and Free Comic Book Day, and tie-ins that drive new customers (and ones that don't).
Here in store things still go amazingly well. For March we set a sales record for the month. I figured great it will be a while before we beat that. June came along and beat March. July 17 became our highest sales day. Crazy! Crazy in a good way.
We're already making plans for the 11th anniversary of the store come October. Last year I had hoped to have big plans for our 10th anniversary, though Covid kicked down those big plans down hard.
To Hire or Not to Hire
I had a person come in here and ask when we changed our hours and why. I was surprised by the question and told him we changed our hours last year due to Covid and have yet to change them back. First time here this year apparently. (I still get people who come in and go, "Oh you remodeled!" Um, yes, we remodeled years ago.)
I told the person who recently stopped in and was surprised by our hours the reason is that right now it is hard to find good employees. I have been to restaurants and seen signs stating they had to reduce their hours, and heard many stories about even big fast-food restaurants having to reduce their hours due to lack of staff. After being open for over a decade I (along with many other business owners) know all too well how some employees can damage a business, be it by terrible customer service, attitude, theft, or even worse all of that rolled up into one person.
Currently, people seem to be thrilled to deal with me or with others that have been on staff here for a while. We are setting records and I hope we can keep the momentum going; that is my thought process at least.
The argument could be made that by not expanding staff, I am not capitalizing on our hot streak and leaving money on the table. After years of doing this I went with the safe bet this time. That said, I have actually been talking with people that I have known for years and feel would be a good fit about possibly joining our staff in the future instead of going with unknowns (meaning people I do not know applying for a job).
Bringing Back Magic Gaming
Lack of
Magic: The Gathering
gaming has not hurt our
Magic
sales in the least. I am even debating if having
Magic
gaming return is worth it. I have had plenty of people that want
Magic
gaming return here, though there are plenty of places in central Iowa to play it. Extra hours for a low return and more wear and tear on the store does not make it look attractive. The knowledge that we made it through the worst of Covid so well in large part because our lack of dependence on in-store gaming does makes the return of
Magic
look even less attractive. Meaning if we had a large open gaming area that could not be used, instead of space with items to sell, we would have been worse off. Wizards is sending free
Magic Mystery Booster Convention
Edition
packs next month (see "
FLGS Promotion to Help Transition to OP
"), so we will use those to draft when they arrive, making it our first
Magic
gaming event of the year.
Comic Tie-Ins that Bring New Customers (and Ones that Don't)
Another surprise this year: have the various publishers given up on shows and movies based on comic characters giving a boost to their publications? Scarlet Witch and the Vision were hardly being used this year even during their streaming show. Same with Loki, although I did have someone I had not seen before come in and buy the
Journey Into Mystery
issues he was in from years ago. Black Widow's movie had no positive impact here on her comic or any Black Widow back issues or collections. Suicide Squad's ongoing series has not increased thanks to
The Suicide Squad
movie here in the store. Marvel and DC's publishing seems to be an afterthought by their owners at times.
The Walking Dead
TV show used to drive people in to check out the
The Walking Dead
comic in high numbers
. Fortnite
will return with a one-shot in the future written by former
Batman
writer Scott Snyder and will come with a new bonus code.
Batman / The Fortnite
limited series alone got more new people in store to buy comics here than the last few years' worth of comic-based movies.
Returning to Free Comic Book Day
How will this year's Free Comic Book Day go? DC finally produced some new material for the day instead of reprints! In my eyes, Marvel was basically carrying Free Comic Book Day over the last few years (though still missing big opportunities such as when IDW put out
Star Wars
material when Free Comic Book Day was on May the 4th and Marvel did not).
In past years, we were making far more money by skipping Free Comic Book Day and having our own sales day. When I first dropped having Free Comic Book Day, I was amazed at the number of people who did not even care for the selection of free comics; they were happier with the back issues we were giving away instead. Part of it could be because there are other stores within a half hour driving distance that host Free Comic Book Day, so one could easily get something here that was not offered here. I joked with customers that they are more than welcome to get freebies elsewhere, which we laughed about.
This year with the influx of cash, I decided to go ahead and order Free Comic Book Day comics. I would love to see Free Comic Book Day actually grow and evolve. Free had a much bigger meaning when Free Comic Book Day first started. Now younger people are much more use to "Free" things. Free Comic Book Day over the years has failed to experiment or try to improve things with the comic store retailer in mind. Coca Cola sponsoring this year's Free Comic Book Day is the biggest change in all the years Free Comic Book Day has been around. The average non comic book person that comes in still believes the Free Comic Book Day comics are free to the store and they should get as many comics as they want and have no reason to come back and actually buy a comic.
Not every Free Comic Book Day comic has to try something new. Obviously, having Free Comic Book Day comics advertise "Buy your comics online" does not help the local comic stores. Have one comic offer a coupon saying, "Bring this back to buy a new issue coming out next week." On our sales days that is what we do. We give a coupon out to customers to bring back the following week. It works well. How did we find out? We tried it years ago.
The opinions expressed in this Talk Back are solely those of the writer, and do not necessarily reflect the views of the editorial staff of ICv2.com.

Got something to say? Send your Talk Back to
Comments@icv2.com
.