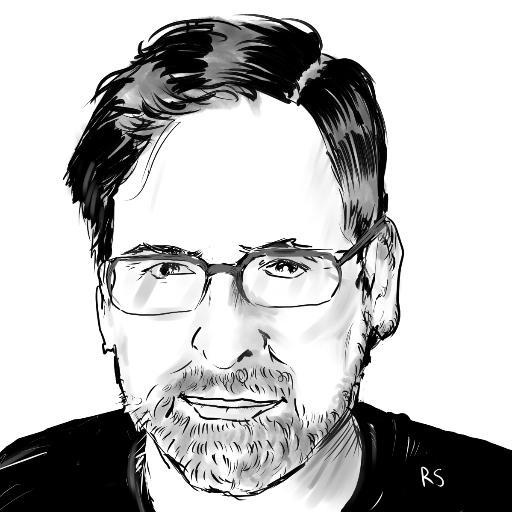 Although there isn't much industry-wide data for 2016 in terms of the number of fan conventions, total attendance or ticket sales, my sense from reading the show-by-show reports over the course of the year is that the business has held onto recent gains. So where is this multi-billion dollar industry heading in the year to come?
2016: The Good, the Bad and the Ugly. At the top end of the events market, signs again pointed to a successful year. San Diego was full-to-bursting as usual, with events spreading out to new venues like the Marriott Conference Center. New York Comic Con reported a new record of 180,000 badges sold. Gen Con set a new attendance mark with over 200,000 turns of the turnstile. Fan Expo Canada brought 110,000 to Toronto over Labor Day weekend as half a dozen major cons battled for fan dollars coast-to-coast (85 year-old William Shatner headlined four of them!). And, Comic Con Experience 2016 in Sao Paulo, Brazil staked a claim to the largest show in the Western Hemisphere with over 200,000 unique attendees in December.
On the business front, LeftField Media, a fan con company launched by former NYCC honcho Greg Topalian, was acquired by Urban Expositions in August, giving the company some capital to move forward with further plans beyond its acquisition of Washington, DC's Awesome Con. The 50th Anniversary of Star Trek led to a bunch of high-profile celebrations, both by traditional Star Trek franchisee Creation Entertainment, and a new event held in New York by ReedPop over Labor Day. Wizard World's ongoing business gyrations provided an ongoing source of speculation as to the fate of the company as rival factions struggle for control.
There were a couple of notable flops this year as well. Houston's Space City Comic Con crashed and burned in June with notable problems top to bottom. Wizard World lost money on a bunch of its smaller market shows and has announced a shorter slate of programs for 2017.
Here are a few things to look for next year.
New Formats for Shows. The fan con format – dealer's room, panels, autographs, film screenings and so on – has come down to us from days of yore, when fandom was small and insular, and money and technology didn't permeate every aspect of fan culture. Despite the huge growth, even the largest shows have kept to this traditional template.
But how much longer will this continue to serve the needs of a changing audience? In 2017, I think we'll see more experimentation with different formats that bring in experiential components – premium movie-viewing options, on-site virtual reality, augmented reality and location-based mobile games and attractions, and collaborations with other community institutions and businesses (libraries, universities, galleries, restaurants, food trucks, craft brewers/distillers, etc.). We'll also see more attempts to bring together genre fans with other tribes of popular culture – hip-hop/Anime mashups, toy collectors and makers, celebrity-chasers and foodies. This will lead to the development of interesting new kinds of fan events that finally break the 50-year old mold.
Experience Insurance. With more conventions offering super-expensive VIP packages that include face-time with celebrities and special guests as well as reserved seating for exclusive panels and programs, what's a fan to do if the guest of honor cancels out or gets sick? What happens if the photographer spoils the once-in-a-lifetime photo-op?
Most of the time, fans don't have much recourse. Even if they can obtain refunds from the event or the ticketing agency – and that's a big "if" since SNAFUs of this kind often indicate deeper business problems with the event organization – they've still shelled out travel costs for themselves and maybe their families for a weekend spoiled by events beyond their control. But what if fans could buy a hedge against disaster – an insurance policy in force for the duration of the event to cover unexpected disappointments and loss of financial investments? The insurance industry is getting better at packaging these kind of pop-up policies. Expect a couple of shows at least to start offering this option for an additional 10-15%.
Con-ification of Non-Fan Events. You can't have an industry generating the kind of buzz and money that fan cons have done for the past decade without having others notice. Trade shows and other kinds of consumer events, from car shows to food festivals to musical concerts, are all looking to the fan con space to figure out how to generate the same levels of excitement and engagement. Is it the celebrities? The cosplay? The artists? The fan-generated meetups?
Expect to see lots of unlikely events trying out familiar ideas from the comics, anime and gaming worlds in 2017. And expect to groan much and have to explain to non-nerd acquaintances that no, this is not what a real comic con is actually like.
Brand Police Crack Down. The sale of unlicensed merchandise at fan conventions has gone on since the dawn of time without being that big a deal, but at this point the volume of dollars being skimmed off from knock-off t-shirts, apparel, prints, posters, toys and other mass-produced merchandise is getting too big to ignore. Expect brands and license-holders to become a lot more present and assertive, especially at bigger shows but also at mid-sized ones. This is likely to cause some tension for organizers caught between the desire to keep the big boys happy and the need to fill their exhibit halls with vendors – many of whom fall into this gray area.
Organizers Reorganize. The consolidation that we saw the last few years is going to accelerate as economies of scale become much more compelling in terms of negotiating with venues, booking talent, and locking up high-end exhibitors to anchor the show floor. The issues around using volunteer labor at for-profit events, which is illegal in North America, might not be as pressing if the new administration decides not to vigorously enforce labor law, but the matter of uncollected taxes on wages and proceeds from cash-based transactions at conventions could still be a problem for events that don't have management infrastructure in place to deal with these things. That's all going to make it rough going for independent mid-tier shows that draw from a fan-base larger than their local community, but smaller than a giant region of the country.
The jury is also very much out on Wizard World's change of management and new financing. If fans and exhibitors decide this isn't an organization they trust anymore, that will leave a fairly large market gap, particularly in Chicago and Philadelphia. Expect a scramble to fill it, even if Wizard stumbles but doesn't tumble.
Finally, one has to wonder if this will finally be the year that Comic-Con International starts to mobilize the industry's premier brand, spreading its wings beyond southern California. Look for announcements and key staff moves in the next few months for clues as to whether the sleeping giant will finally awaken.
The opinions expressed in this column are solely those of the writer, and do not necessarily reflect the views of the editorial staff of ICv2.com.
Rob Salkowitz (@robsalk) is the author of Comic-Con and the Business of Pop Culture.