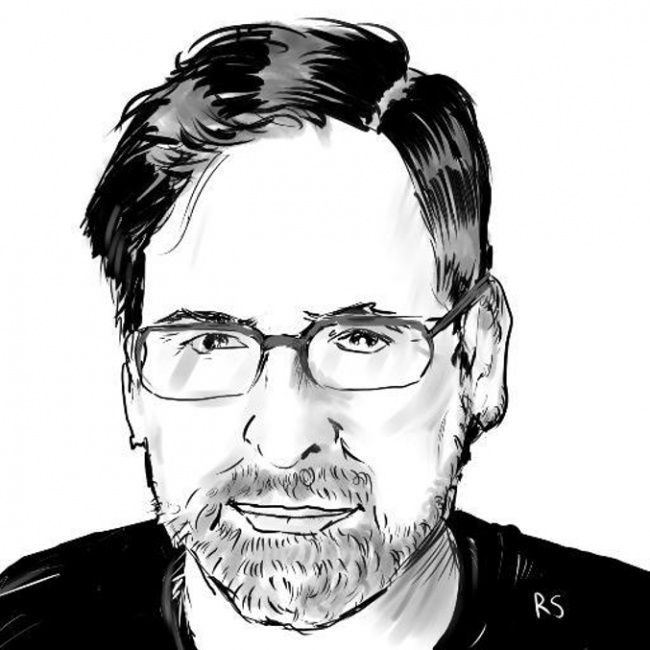 Big news out of Star Wars Celebration Orlando this weekend: there will be a new line of kid-friendly Star Wars comics called
Star Wars Adventures
that will be part of the "Journey to Star Wars: The Last Jedi" publishing program leading up to the much-anticipated new movie, and these comics will be produced by IDW Publishing, under license from Disney (see "
IDW to Produce 'Star Wars' Kids Comics
").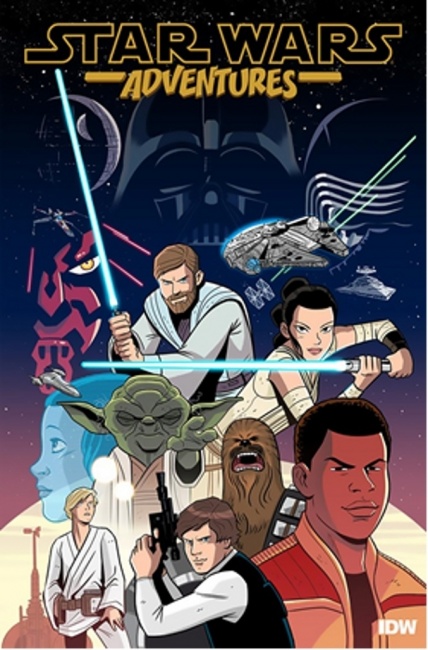 This is good news for fans, since IDW makes really good licensed comics, and for IDW, considering that Star Wars is essentially a license to print money these days. And it's not like Marvel is left completely out in the cold, as it was also announced that Marvel will be doing its own tie-in, a four-issue mini-series called
Star Wars: Captain Phasma
, which follows on to
The Force Awakens
. But it's a bit curious because the kids comics look like a sales goldmine in the wider world relative to the more mature direct market titles from Marvel, and Marvel seems like it could use a bit of good news on the sales front.
A Force to be Reckoned with. Since getting the Star Wars license back from Dark Horse, Marvel has done great with its Star Wars comics, both creatively or financially. The Marvel ongoing and limited series dominated retail sales charts in 2015 as excitement built for Star Wars: The Force Awakens. Many retailers say that Star Wars singlehandedly rescued a sales year pockmarked by DC's awful Convergence event and Marvel's disappointing Secret Wars.
Fans not only responded well to the books by opening their wallets, they also raved about the superior art and writing, and embraced the new characters like Doctor Aphra and her nefarious droids. A couple of the books from the initial Marvel launch even connected up with The Force Awakens storyline, notably the Shattered Empire miniseries, though neither Marvel nor the Star Wars folks seemed to do much to promote this as a "can't-miss" event for fans.
That appeared to set the stage for great things across the different platforms as Disney made the calculations to relaunch the Star Wars franchise into hyperspace. So why does there seem to suddenly be a bad feeling about this?
Not Going Rogue. When Star Wars: Rogue One came out last fall, it seemed primed and ready for the same treatment. Like TFA, Rogue One introduced a lot of new characters and provided plenty of juicy linkages to existing Star Wars mythology. That's exactly the kind of franchise installment that benefits from having a secondary story platform like comics to provide little bits of added detail around the periphery – stuff that doesn't necessarily change the movie experience, but draws hardcore fans like catnip.
Turns out that not only were there no new or existing titles in Marvel's very limited Star Wars comics line that tied in to the franchise, we won't even be seeing an adaptation from Marvel in stores until later this month. This is after plans for a prequel comic announced last year at C2E2 ended up falling through with scant explanation.
And now, with The Last Jedi publishing strategy taking shape, Marvel once again appears to be getting crumbs from the table, not a full serving. That is unfortunate, considering what Marvel could bring to the table.
Occam's Light Sabre. The simplest explanation for the lack of (pardon the expression) synergy here is that Disney is such a sprawling media octopus that one tentacle doesn't know what the other tentacle is doing. Alternatively, and non-exclusively, there could be a tad of territoriality at work between divisions that have both been relatively recent acquisitions aimed at the same general geek demographic. But without concrete information on that count, it's also worth exploring that this is actually a strategy.
Even before it was acquired by Disney, Marvel's value was in its IP portfolio of licensable characters and media-ready storylines, not in the paltry millions it banks putting out actual comic books. In the imagination of the vast public who have never picked up a comic, Marvel is a brand symbolized by a recognizable roster of costumed heroes, a media-friendly style of storytelling that successfully threads the needle between believable fantasy-action and ironic distance from its slightly-ridiculous premises, and a smiling, wisecracking founder-cum-mascot in a v-necked sweater and tinted glasses.
This brand profile may appeal broadly, but its corporate value is how it owns teenage and 20-something boys, a traditional gap in pre-expansion Disney's market coverage. And nothing alienates adolescents more than being treated as kids. (Nothing alienates straight adolescent boys, or adolescents-at-heart, more than having their nascent gender identity challenged either, but that's a different conversation.)
Providing some more mainstream-looking Marvel Star Wars comics to the direct market where core fans shop, but not publishing kids comics under a Marvel logo, makes a certain amount of sense in that respect, even if it cuts Marvel out of publishing revenues and market share that it could surely use. That appears to be the thinking that Disney applied when awarding the license to publish its core kid-friendly characters – Mickey, Donald, Uncle Scrooge – to IDW rather than its own comic-publishing division.
On-Ramps or Dead Ends? At the announcement at Star Wars Celebration over the weekend, IDW Editor-in-Chief Chris Ryall smoothed over potential conflicts by professing his love for what Marvel is doing with their Star Wars titles ("We love what Marvel is doing, I'm so into those comics") and leaning on IDW's distribution strategy beyond the direct market. "Our goal is basically to develop the next generation of Star Wars readers that then gravitate to the Marvel comics later on," Ryall said at one point.
Fair enough, but it begs the question that if Disney thinks enough of IDW's market and distribution approach – or Archie's approach, since Archie is now Marvel's partner in distributing digest-size version of vintage stories for audiences beyond the DM (see "Marvel Partners with Archie for 'Marvel Comics Digest'") – then why not just have Marvel adopt the same tactics? If IDW and Archie can get into toy stores, gift shops and counter displays, why couldn't one of the Big Two?
The only real explanation here, aside from office politics, is that, to Disney (and perhaps to Marvel itself), Marvel equals superheroes sold to superhero fans through comic shops, full stop. They are the legacy story platform for MCU properties and an occasional source of PR headaches, getting just a small enough slice of the Star Wars pie to avoid embarrassing questions.
In this view of the world, whatever sales advantages Marvel or its retail partners could gain by more fully exploiting the Star Wars universe in comics form is not worth the potential branding muddle that it might cause as Disney grooms its carefully segmented audience on the path from cradle to grandparent. That is absolutely sound marketing strategy. And as Obi-Wan helpfully reminds us, only a Sith deals in absolutes.
The opinions expressed in this column are solely those of the writer, and do not necessarily reflect the views of the editorial staff of ICv2.com.
Rob Salkowitz (@robsalk) is the author of Comic-Con and the Business of Pop Culture.