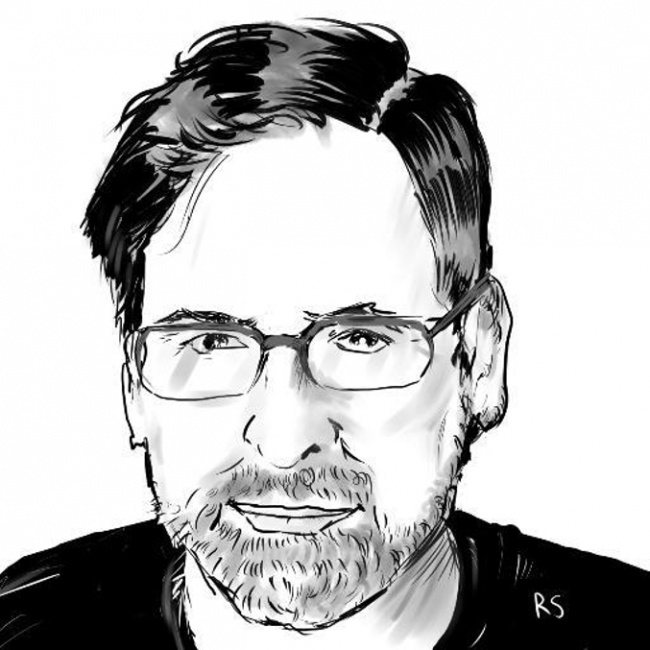 Here's a look at some recent developments on topics I've written about over the past few months.
Why Dark Matters.
Last month, I wrote a piece observing that the Big Two could do a better job on diversifying their comics pantheons by creating original new characters with diverse backgrounds rather than just re-skinning their existing trademarks, except that creating new characters in the age of work-for-hire isn't as easy as it used to be (see "
How the Big Two Painted Themselves Into a Corner with Diversity
"). Then, right on cue, DC goes and proves me wrong with a big announcement featuring… new in-continuity characters!
According to the company's announcement at the Diamond Retailer Summit in Chicago last month, DC will launch five new titles out of the Batman miniseries
Dark Knights Metal
, under a banner it's calling "Dark Matter." The five series,
The Silencer, Sideways, Immortal Men, Damage
and
New Challengers
all feature some of DC's marquee names working on all-new characters and concepts (see "
DC 'Dark Knights' Introduces 'Dark Matter'
").
The new characters appear from the preview art to represent a range of ages, genders and ethnicities, as well as a fresh batch of costumed protagonists to open up storytelling possibilities within the mainstream DCU. And while the business terms of the deal are not clear in terms of ownership of the characters for future licensing purposes, the caliber of creators involved – Andy Kubert, John Romita, Jr., Dan Abnett, Justin Jordan, Kenneth Rocafort, James Tynion IV, Scott Snyder, Robert Venditti and Tony Daniel in addition to DC executives Jim Lee and Dan Didio – aren't exactly newcomers ripe for exploitation by the big, bad company. Whatever arrangement DC has with them is likely to be, if not equitable, then certainly mutually agreeable.
Whether readers embrace the new characters is another question, of course. It's not clear whether habitual superhero fans actually want anything new (or diverse, but that's a different question), even if it's in continuity, delivered by proven talent, and in the DC brand. Still, whatever DC has done to pick this lock deserves commendation. I hope the books are good and that they succeed, since this represents a real step forward for the increasingly troubled superhero comics business, even if it comes with some risks.
Just Sign Here.
Back in October, I reported on a proposed California law that requires dealers to provide documented authentication for any signed item to curtail counterfeiting. The law's noble intent is to protect consumers from fraud, but its unintended consequence, as I argued in the column, was to impose enormous liability risk on dealers – not just autograph and memorabilia dealers, but also booksellers and comic shops that host creators for signing events. (see "
California Signs Up for Some Really Bad Legislation Regulating Autographs
" and a well-argued rebuttal, "
Dan Barnett of Walt's Cards on California's Autograph Law
.")
Unfortunately, this sloppily-written piece of legislation became law recently, and, as predicted, is hurting businesses and customers for whom the autograph is an incidental value-add even as it tries to protect collectors who value the authentic signature in and of itself. On May 11, the Pacific Legal Foundation
announced on its "Liberty Blog"
that it had filed a lawsuit on behalf of Bay Area bookstore Book Passage, claiming that this will restrict the speech and earning potential of authors by imposing unreasonable burdens on booksellers.
As the Liberty Blog notes, "Even worse than irrational, the law is pernicious: despite the law's vast breadth (it also covers paintings, sculptures, and auctioneers), certain sellers have secured exemptions. Online retailers and pawn shops, those places where uninformed buyers are most vulnerable, do not have to comply."
Story developing… stay tuned.
Wizard World now officially a horror show.
I have extensively documented the business tribulations of fan con organizer Wizard World in this space (for example, "
Wizard World Secures Financing… At a Cost
") but the company appears to be making forward progress – albeit in a scary direction. Just last week, Wizard World announced an alliance with Bloody Disgusting.com, the most trafficked horror site on the web, to present the Wizard World Horror Fest in conjunction with selected Wizard comic shows, starting with the flagship Philadelphia show July 1-4.
The fest will feature guests like the original cinematic
Buffy the Vampire Slayer
Kristy Swanson, rocker Don Dokken,
Monster Squad
stars Andre Gower and Ryan Lambert, and other nostalgic favorites, as part of lineup of film screenings, premiers and panels throughout the weekend.
According to the announcement, separate admission to the horror fest will run $50 for the weekend, with individual screenings and ticket prices announced later. VIP ticketholders will have full access to all horror fest events.
The opinions expressed in this column are solely those of the writer, and do not necessarily reflect the views of the editorial staff of ICv2.com.
Rob Salkowitz (@robsalk) is the author of Comic-Con and the Business of Pop Culture.