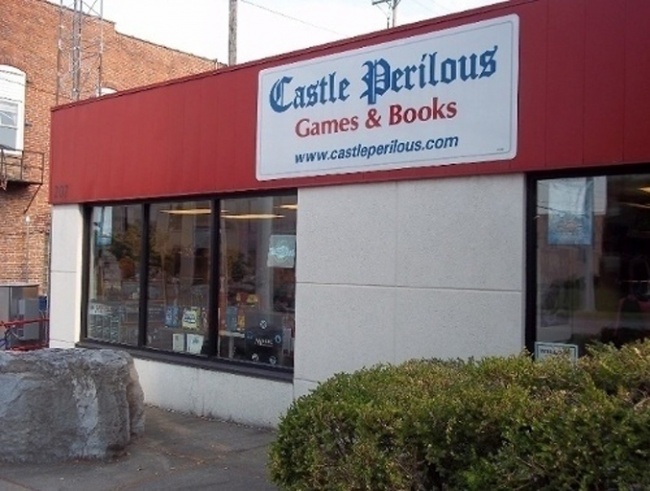 Rolling for Initiative is a weekly column by Scott Thorne, PhD, owner of Castle Perilous Games & Books in Carbondale, Illinois and instructor in marketing at Southeast Missouri State University. This week, Thorne looks at Holiday sales numbers and points out a few significant trends.
Each year the NRF (National Retail Federation) conducts a survey of retailers and consumers regarding projected holiday spending for the end of the year. Here are some of the more notable figures, along with some comments;
Sales are up 4%. As of last October, the research indicated retailers could expect an increase this holiday season of about 4%, about the same as last year's projected growth of 4 to 5%. Unfortunately, actual sales missed that mark, coming in up about 2.1% for the period. While any sales increase is a good one, that was a significant underestimation, which leads me to look askance at the organization's estimated sales increase for this year.

Solid consumer spending. The survey projects consumers will spend $1048.00 on various aspects of the holiday this year. Estimated spending per household on gifts for family, friends and co-workers is $659.00 while another $227.00 will go for food and decorations. The remaining $162.00 will go to other holiday related spending such as travel and clothing. However, if this number proves accurate after the holiday shopping season ends, spending will have dropped per household by almost a third from 2018 as the average consumer spent $1536.00 last year according to Fortunly. I certainly hope last year's spending trend holds true instead of the projected amount for this year.

People started shopping earlier. About 43% of those surveyed said that they started shopping in November but prior to the Thanksgiving holiday. Another 39% said they had already started shopping in October or even as early as last summer. As I noted in last week's column (see "Rolling For Initiative -- Black Friday and MAP"), the tendency of retailers to start holding Black Friday sales as early as Halloween dilutes the impact of the event, and it causes consumers to spread out their spending over a two month period rather than just four weeks. Still, anywhere from 25% to 40% of retail sales for the year takes place within the last retail quarter, and a goodly number of retailers rely on the sales from this period to push them into profitability.

We're Number Three. According to the survey, the most popular gifts to give are clothing and accessories, with about 58% of survey respondents saying they plan to give some item of clothing this year (really not surprising, given the rise of the fast fashion and its hand in driving clothing prices down and with that the ease of purchasing something new). After than comes gift cards with 54% saying they plan to give a gift card as a gift. Then comes toys and games at 39% followed by books, music and video games at 37%. Of course, the money spent on toys likely will dwarf that spent on games but game retailers should still get a goodly chunk of spending directed at them. Unfortunately, games are not in the top ten of things children want. For girls, it is still Barbie, and for boys, Lego.
We will see in a little less than five weeks how well the NRF, and I've projected my holiday sales figures. I'm certainly looking forward to them.

The opinions expressed in this column are solely those of the writer, and do not necessarily reflect the views of the editorial staff of ICv2.com.