Confessions of a Comic Book Guy is a weekly column by Steve Bennett of Super-Fly Comics and Games in Yellow Springs, Ohio. This week, Bennett looks at the second He-Man animated series in the pipe, The Neighbor, Thundercats, and the top comics of 2019.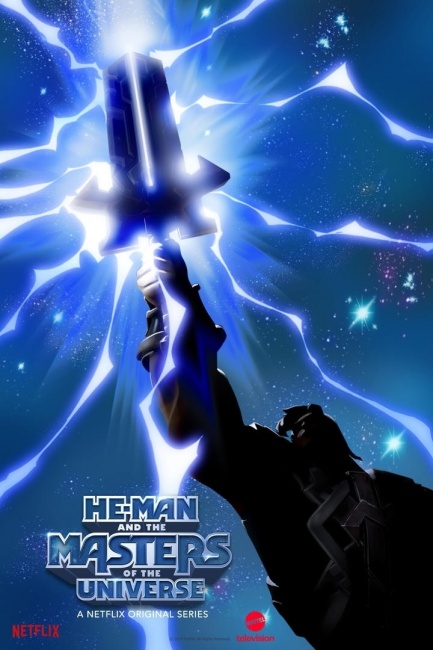 In another one of those moments I really should have seen coming, but somehow didn't, Netflix and Mattel are planning a second
He-Man and the Masters of the Universe
series (see "
Another He-Man Series on Netflix
"). This version will be entirely unrelated to the already announced
Masters Of The Universe: Revelation,
will be done in CGI, and according to Fred Soulie, Senior Vice President of Content Distribution and Business Development at Mattel, it will "introduce the world of He-Man to a new generation," as well as "reimagine the classic characters in a way that appeals to kids and families today, while also resonating with the fans who grew up with them." Naturally, there will be tie-in toys and a licensed DC comic.
Phrases like "a fresh take on its fantasy heroes" are being used, so, as I've always assumed (see "
Confessions of a Comic Book Guy - He-Man: Missing In Action
") a version of the franchise intended for kids will have to be tweaked and modernized. Now it's just a matter of finding out how and how much the characters will be changed, and seeing just how cheesed off those changes will make a bunch of online middle-aged
He-Man
fans who should really know better and shouldn't care less.
A headline on a piece on
The Mary Sue
website raises the wholly reasonable question
Things We Saw Today: How Many He-Man Shows Is Too Many?
And while, yes, it's always been assumed this sort of thing could cause brand confusion, as Marvel and DC have repeatedly proven recently, having several vastly different versions of the same character running simultaneously can actually create increased interest in a brand. As well as increased profits.
And it is nice seeing Mattel realizes the Kevin Smith version won't be sufficient to keep the franchise going/growing long term.
And while I can definitely see the appeal of each of these animated
He-Man
series, I have to confess I'm looking forward to seeing the CGI one, which is saying something since TV level computer-generated animation generally doesn't hold a lot of appeal for me. But the CGI for this series is being done by House of Cool and CGCG, who worked on DreamWorks'
Trollhunters,
one of my favorite recent animated series. Which upgrades my hopes for it to a solid maybe.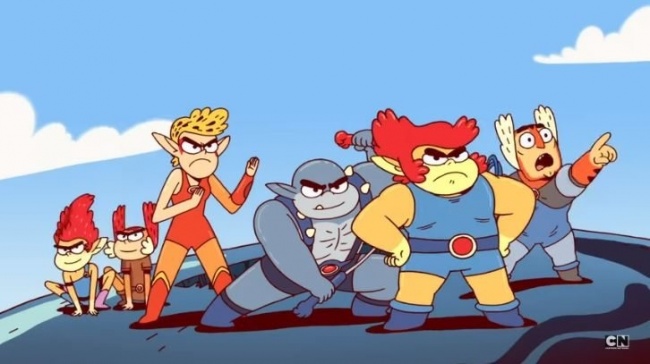 And if adult
He-Man
fans do feel aggrieved by any changes being made in the new
He-Man and the Masters of the Universe
series, they should consider themselves lucky it isn't being done in the style of
ThunderCats Roar
. Back in 2018 (see "
Confessions Of A Comic Book Guy - This Week In Toons
"), I wrote how like a lot of other recent Cartoon Network revivals of older cartoon franchises (
Teen Titans Go, Be Cool, Scooby-Doo
,
Ben 10
and
The Powerpuff Girls)
they were planning to do a goofy comedy version of
ThunderCats
done in a super-simplified style. It was supposed to come out this year, but according to a piece on The Bleeding Cool
"ThunderCats Roar": Cartoon Network "Confirms" 2020 Debut; Preview Released [VIDEO]
.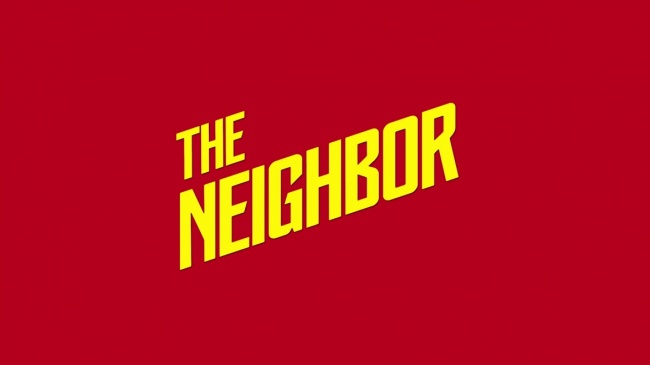 And while we're still on the subject of Netflix, debuting on December 31 is
The Neighbor
, a superhero comedy in which "Javier, a 20-something struggling with adulthood and his girlfriend, unexpectedly becomes a superhero." It's based on a series of graphic novels by Santiago García and Pepo Pérez which unfortunately haven't had English editions published, not yet, anyway.
Naturally, plenty of "Best of" comics lists have been showing up online lately; I'm entirely too disorganized to compile one myself, but the comics found on
The best comics of 2019
in
Entertainment Weekly
are some of my favorites from this year. I can't say I would have given Marvel's
House of X/Powers of X
the
Best Comic
honor; it's certainly very pretty and I can see why it's so popular, but so far it's been almost entirely empty and loveless. And I do believe Grant Morrison's
Green Lantern
deserved better than to be put among the
Honorable Mentions
. But I would definitely give Al Ewing Best Writer for
The Immortal Hulk
and
The Umbrella Academy: Hotel Oblivion
absolutely earned the
Best Return
nod.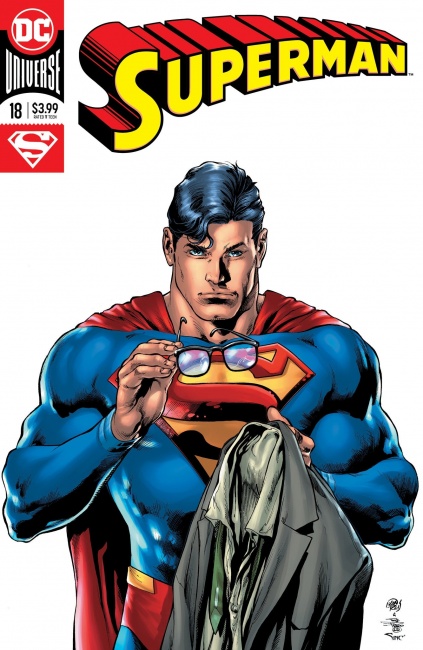 And of course, Brian Bendis'
Superman
was clearly
Superhero of the Year
. While most DC superhero comics are for the most part still too dark and unnecessarily dismal (from just reading the solicitations I have elected to completely avoid the current
Tales From The Dark Multiverse
),
Superman
(and basically anything else that's written or co-written by Bendis) managed to accurately reflect our current terrible times without losing sight of the character's core values: Truth, Justice, and Hope.
The opinions expressed in this column are solely those of the writer, and do not necessarily reflect the views of the editorial staff of ICv2.com.