Confessions of a Comic Book Guy is a weekly column by Steve Bennett of Super-Fly Comics and Games in Yellow Springs, Ohio. This week, Bennett mops up the bits and pieces of various Geek Culture news items floating through his head.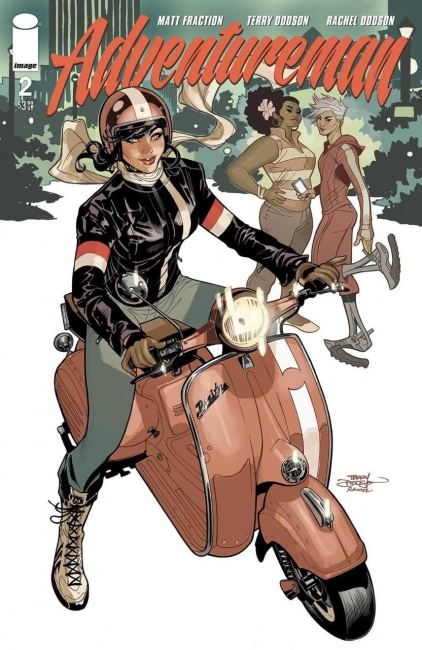 Last month, I wrote how because of the obvious this year SDCC was going to be held online (see "
Confessions Of A Comic Book Guy -- The Breakout Character Of 2021
"). At the time just about everything about it was TBA, but now, we know a lot more. Back then I asked, "will people be able to cosplay via Zoom?" According to a SDCC Tweet, there'll be "a virtual version" of the annual Masquerade and that people "can watch your entry as a video presentation or a series of photos showcasing your cosplay talents on the official Comic-Con Tumblr page."
In spite of the fact there's always so much to be excited about when it comes to comics, the older I get, the harder it seems for me is to get excited about any comic. Then comes something like Adventureman by Matt Fraction and Terry and Rachel Dodson, about a modern-day single mother who gets caught up in the legacy of a literally forgotten Doc Savage type hero. I've seen it described as being both dieselpunk and atompunk, but it's really no kind of punk; it's pure pulp, an all-ages high-adventure with a gloriously glossy sheen. The first issue, 52 pages for $3.99, was an instant sell-out with a second printing on the way, but Adventureman #2 ships this week, and you really should give it a look.
Back in 2018, I wrote how in 2015 Genndy Tartakovsky, creator of Dexter's Laboratory and Samurai Jack had dropped out of a CGI animated Popeye feature film in development at Sony (see "Confessions Of A Comic Book Guy -- This Week In Toons"). While still supposedly in "active development" the project was presumed pretty much dead. Then, in May it was announced that Tartakovsky had gone back to the drawing board on the feature.
While I've never played the games, I've always been a big Kingdom Hearts fan. My fandom for this game has something to do with the frisson generated when classic Disney and Japanese anime characters interact. For years, I've wondered why Disney hasn't done more with its franchise, like, why aren't there comics (as opposed to manga) and especially why there hasn't been either an anime or animated series? Well, in June it was announced that a Kingdom Hearts series was in development for Disney+. Square Enix, the company behind the games, will be involved in a CG-animated series that will feature the voices of Jim Cummings, Bill Farmer, and Tony Anselmo reprising their roles of classic Disney characters Pete, Goofy, and Donald Duck.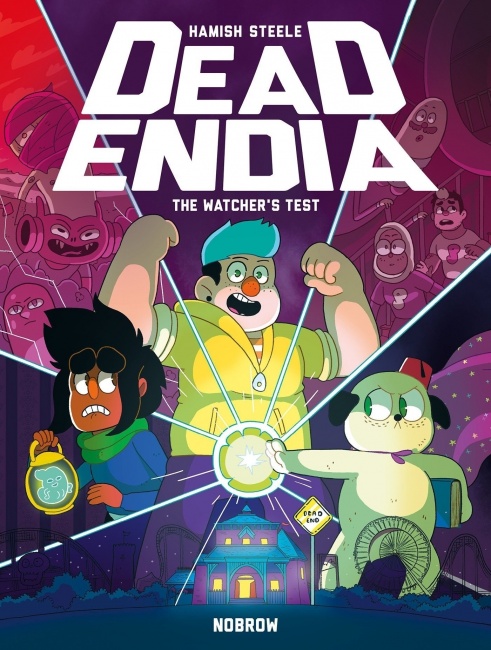 When it comes to odd and interesting animation, the next big thing might be Netflix's
DeadEndia
. It's based on a series of horror-comedy graphic novels, that I have to confess that I'd never heard of, from animation director and Eisner Award-winning comic book artist Hamish Steele. Set to launch in 2021, it's about Barney, Norma, and magical talking-dog Pugsley who have to face "a barrage of supernatural forces" while working at a theme park haunted mansion. And after seeing samples of Steele's work online, I'm definitely going to be seeking his graphic novels out.
Back in February, I wrote about how Future Avengers, the latest anime re-interpretation of Marvel superheroes, was coming to Disney+ (see "Confessions Of A Comic Book Guy -- Consider The Freak Out Factor"). Well, I finally got around to watching it and was surprised to find not only does it get the Marvel characters just about right, but it also does a generally good job of adapting a number of recent Marvel comics storylines.
It's still an anime though. The heroes, Captain America, Iron Man, Thor, The Hulk, and the Wasp, have to shout out the number of their signature moves before performing them, and an entire episode is devoted to seeing them actually train for a big upcoming fight Dragonball Z style. Something their comic book equivalents, of course, would never deign to do. The original kid characters, Makoto, Adi, and Chloe, are all various degrees of the grating, but there are guest appearances by Deadpool (who's quite funny and in character), Kamala Khan. And even Kid Kaiju, the boy who can draw monsters into existence from the 2017 Monsters Unleashed comic. But sadly no Squirrel Girl; there really should have been Squirrel Girl.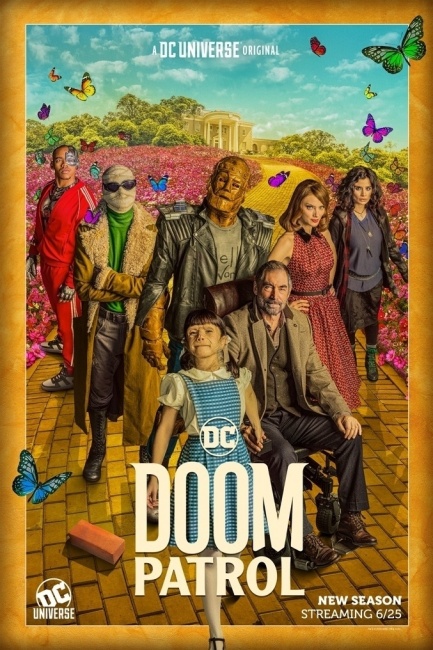 And finally, I've been enjoying the second season of
Doom Patrol
on
HBO Max
. It's become not just my favorite superhero show, but my favorite television drama. Once again Devan Chandler Long steals every scene he's in as Flex Mentallo, The Man of Muscle Memory. He's far too powerful and emotionally stable, a character to ever be a regular on the show, so let's hope he'll be getting his own spin-off soon.
The opinions expressed in this column are solely those of the writer, and do not necessarily reflect the views of the editorial staff of ICv2.com.